Julemarked på Langelandsfortet
19.-20. Nov: Markedsboder og julestemning på landets måske eneste koldkrigsjulemarked
Anderledes julemarked på Klodkrigsmuseum Langelandsfort
På Langelandsfortet oser det af stemning, når I ved hyggelige markedsboder, kan lade jer inspirere af alt fra kunsthåndværk og brugskunst til delikatesser og juledekorationer, som giver inspiration til julen og gavekøb. Her er både varer fra lokale virksomheder og kunsthåndværkere, der tilbyder deres unikke produkter.

Tag den tykke trøje på, så I kan gå en tur i de skønne omgivelser. Julemarkedet finder sted i vores opvarmede udstillingshal, med direkte adgang til toiletter. Markeds gæster vil mod entré kunne opleve ubåden Springeren i jul, en oplevelse der varmer og spreder julestemning.

Det skal være hyggeligt, og der skal være plads til et hvil og lidt godt at spise. Derfor er der mulighed for at slå sig ned ved madboderne som serverer gløgg og æbleskiver, mad og drikke, m.m.


Julestemningen vil hurtigt indfinde sig, og hvis I har lyst, kan I lørdag køre en tur i en militær-bil—DAF, og ungerne kan møde julemanden, når han ankommer i selvsamme bil.

De fleste af Koldkrigsmuseum Langelands fortets udstillinger er lukket for vinteren, men der er rig mulighed for at gå en tur i det naturskønne område, hvor I evt. kan samle naturmaterialer til en hjemmelavet juledekoration.

Bemærk venligst, at hunde ikke må komme ind i hallerne med boder.

Gratis adgang til markedet
30,- entré til ubåden Springeren
Programmet opdateres løbende, find der her
19.+20. november begge dage 10-15
Langelandsfort lies close to the southern tip of the island, where it was built at the start of the 1950s. During the Cold War (1953 -1989) Langelands Fort was responsible for the surveillance and military command of the Baltic region. The Fort was finally decommissioned in 1993, and now forms part of Langelands Museum. It features a series of permanent exhibitions together with temporary special exhibitions which change regularly.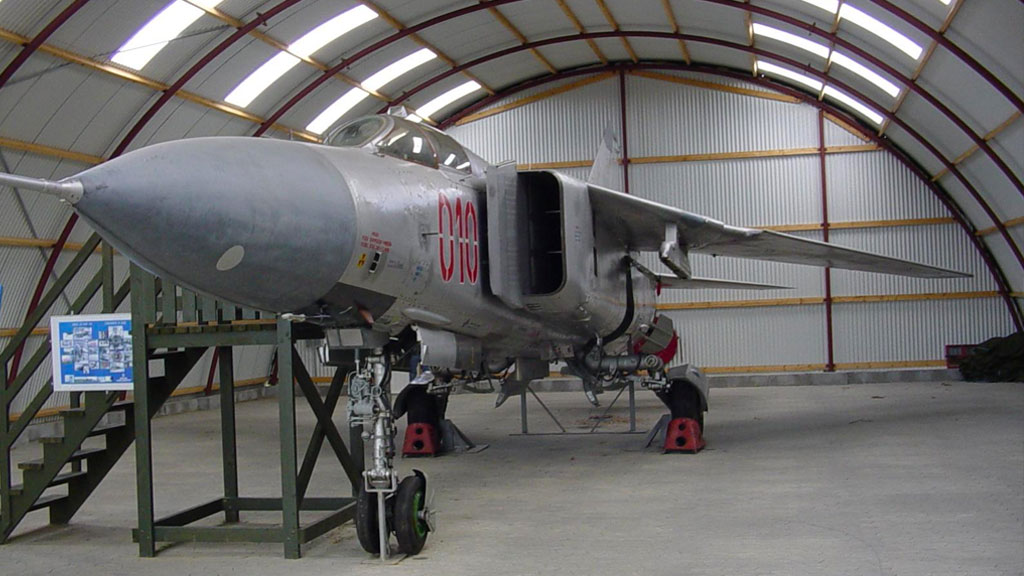 Here you can experience the unique atmosphere inside the submarine "Springeren", go onboard the minesweeper "Askø", see a section of the Berlin Wall and come face to face with the legendary MIG 23 jet fighter.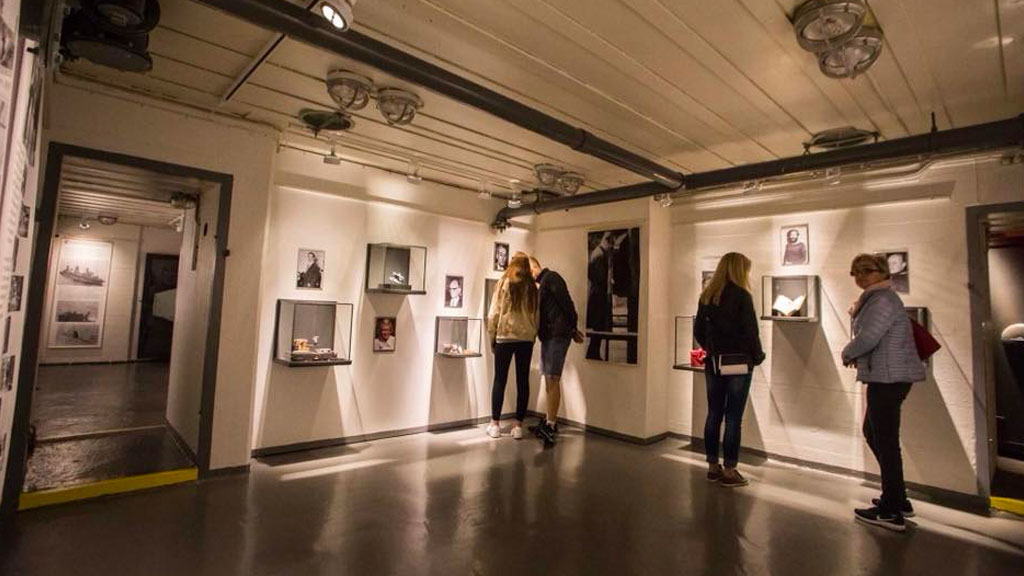 Spy Stories
One of the museum´s permanent exhibitions tells some of the gripping tales from a time when the world was divided in two. Here you can hear the stories of people such as the two Danish spies who were "forgotten" in Poland, and of the internationally famous photographer Jacob Holt, who found himself falling under the spotlight of the KGB.

The exhibitions also show the extent of the military threat on the other side of the Baltic. Exhibits include, for example, an example of the Blücher Medal, which East German soldiers would have been awarded for bravery in the event of the DDR going to war.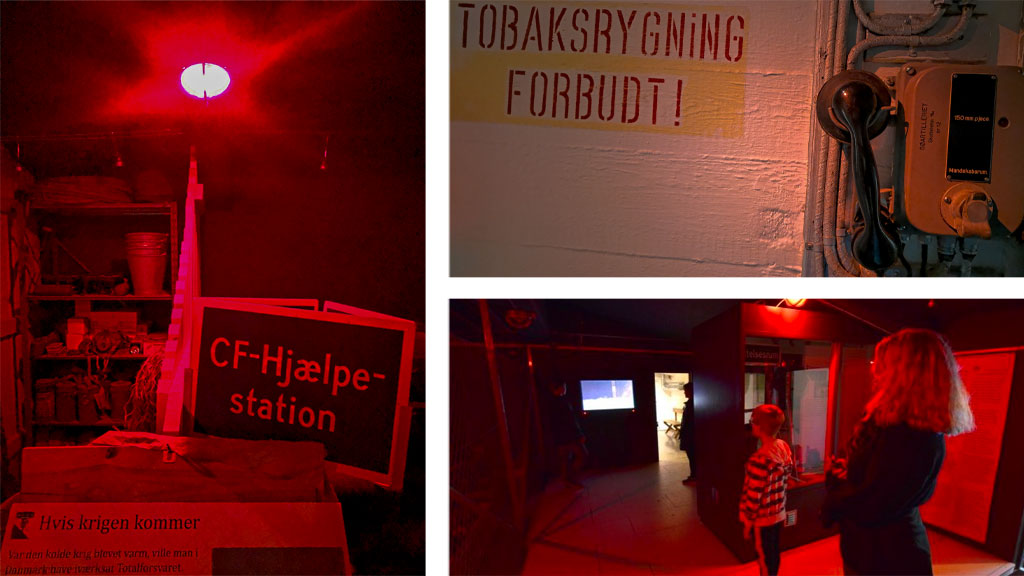 If War Had Broken Out
If World War 3 had turned into a reality, Denmark's national broadcaster "Denmark's Radio" would have broadcast from a very special emergency studio in a secure bunker. The emergency studio can now be seen at the Cold War Museum in its original state. This together with, for example, an emergency hospital from Ærø helps tell the story of Denmark's civilian emergency services during the cold war.



Special exhibitions and guided tours
THE BRITISH DAIMLER FERRET SCOUT CAR
During the Cold War the British Forces in Berlin used this type of reconnaissance vehicle to parole along the British section of the Berlin Wall.

THE FROGMAN CORPS
A special exhibition about the Danish Frogman Corps - a true child of the Cold War

AGAINST FOREIGN COAST
An exhibition about the 7th Polish Landing Division, which was one of the first to land in Denmark in the event of the Cold War.
You can read more about guided tours and special activities for children on Langelandfort's website.