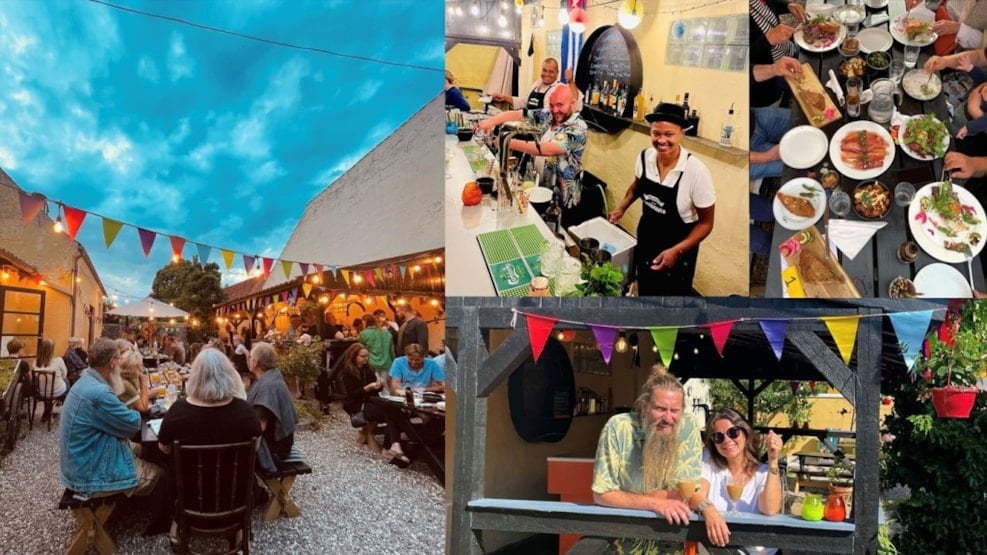 Madvognen "Den grønne vogn"
Café Gaardhaven - a hidden gem in the old, romantic part of Rudkøbing. Light food. Exquisite wine. Good atmosphere.
I madvognen sælger Gaardhaven yderst lækre sandwich i påsken, og drikkevarer fra Naturfrisk.
Madvognen finder du her
2. april: Nowhuset Tullebølle, skolevej 10, 5953 Tranekær til ferniseringen af Kunstnernes Åbne Døre kl 15.00 - 19.00
3. - 8. april: Nowhuset Tullebølle Alle dage kl 10.00- 14.00
9. april: Kunstbutikken Schytz Haaning Kædebyvej 61A, 5932 Humble kl. 10.00-14.00

Besøg også Gaardhaven i Rudkøbing eller Café HAVEN på Skovsgaard Gods, som også drives af Gaardhaven.