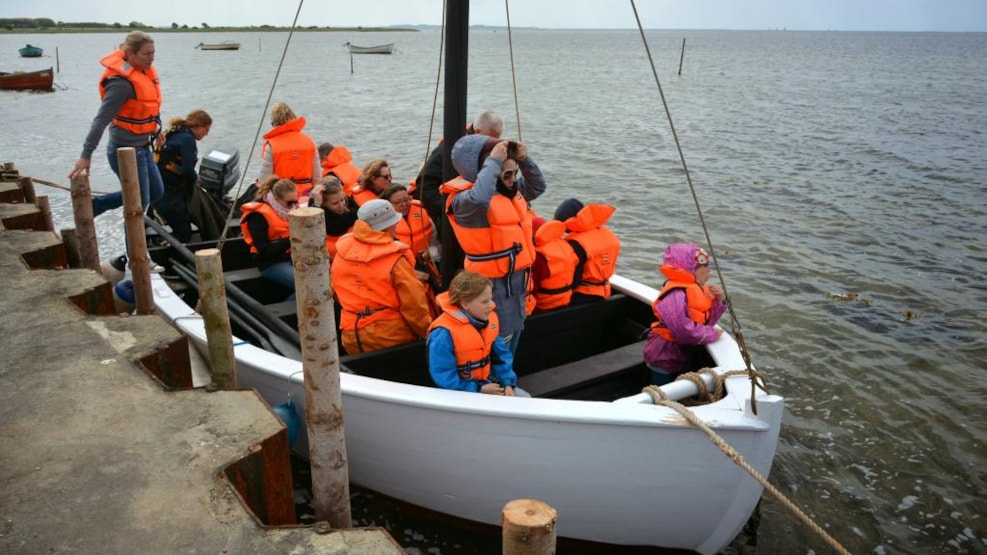 Sealsafari Strynø
Sealsafari - Take a tour on an old, beautifully restored cattle barge from 1950, and explore the unique South Fyn Archipelago. 
On the way the Smakkecenter's wildlife ranger will tell you about how life was on the islands, their historic remains and their bird- and animal life.
The tour starts from Strynø. Take the very from Rudkøbing on Langeland and enjoy the 30 minute crossing to Strynø, on a clam day you will be able to see the remains of the drowned forest on the seabed just before you arrive on Strynø.

The Øhavets Smakkecenter - the first building to the left. A five minute walk from the harbour. From the Øhavets Smakkecenter we will walk to the windmill, where the cattle barge is moored. The walk takes 15mins (2km)

Dress according to the weather and bring a lunchpack or by it at the cafe at Øhavets Smakkecenter.