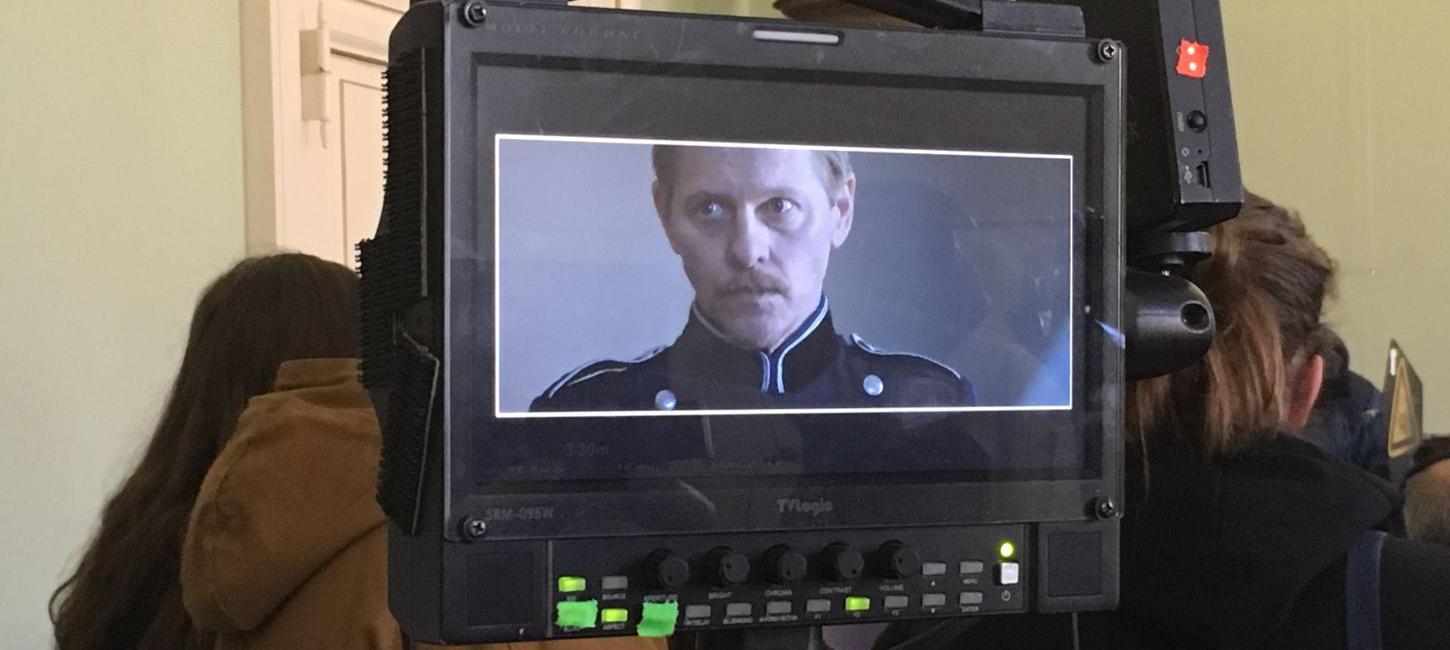 Filmlocations
Photo:
Langeland Turistbureau
'Ready to shoot', 'camera running', and 'go'.
Langeland has for many years been one of the directors' choices, when it need of a good location.
'Ready to shoot', 'camera running', and 'go'. Lately, these words have been heard quite a few times on Langeland. The last time was during the shooting of Susanne Bier's film 'In A Better World' for which she received both an Oscar and a Golden Globe. The film was amongst other places shot in Rudkøbing, and the big grain silo by the harbour plays an important part in the movie. Of course, the actors and the film crews are long gone, settings removed and today no extras but local residents are seen at the various locations. However – there is something magic about movies, so when you are standing next to the silo in Rudkøbing and bend your neck backwards to see the top of it, it just might be Mikael Persbrandt walking around up there … The local residents know of course that it is just Kenneth who works on "the Corn'' which is what the locals call the silo.
Having the opportunity of visiting film locations is somewhat special. It gives you the feeling of "being there'', short movie clips run in your head and a clear picture of the scene comes to you.
Over the years, Langeland nature and buildings have been used in the following Danish films: Brakland (2018) Håbet (2018) I Krig og Kærligehed (2018)  En Chance Til (2014), Hævnen (2009), Camping (2008), Hjemve (2006), Fakiren fra Bilbao (2003), Pelle Erobreren (1987), Vores År (1979) og Livsens Ondskab (1971).