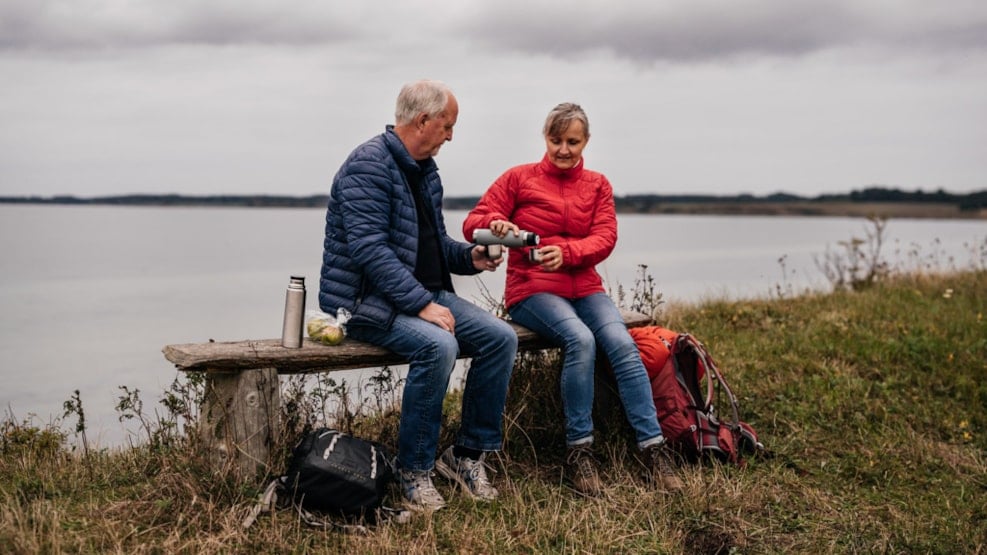 29 walks on Langeland, Strynø and Siø
1-139 km: Langeland offers 29 marked walks and hikes from 1 - 139 km (around the island) long.
Langeland is long flat island with small hills and perfect for hiking.
The association Langelands hike-friends, in collaboration with the Tourist and Business Association Langeland, has published a large, old-fashioned fold-out card on sturdy, waterproof paper. It shows 29 hikes; almost all are marked with signs or arrows. On the back of the map, the paths are described along with experience opportunities along the way.
The longest trip on the map is Langeland around the coast (it is NOT signposted) - 139 challenging kilometers The shortest is only 1-2 kilometers and can be done by most in half an hour.

The printed card can be purchased for DKK 50 from us at the Tourist Office and in our webshop, but below you will find a free version for download (description only danish version). It consists of an overview map and six sub-maps (all in A4 format) and a description of the trails and experiences along the way (four A4 pages).