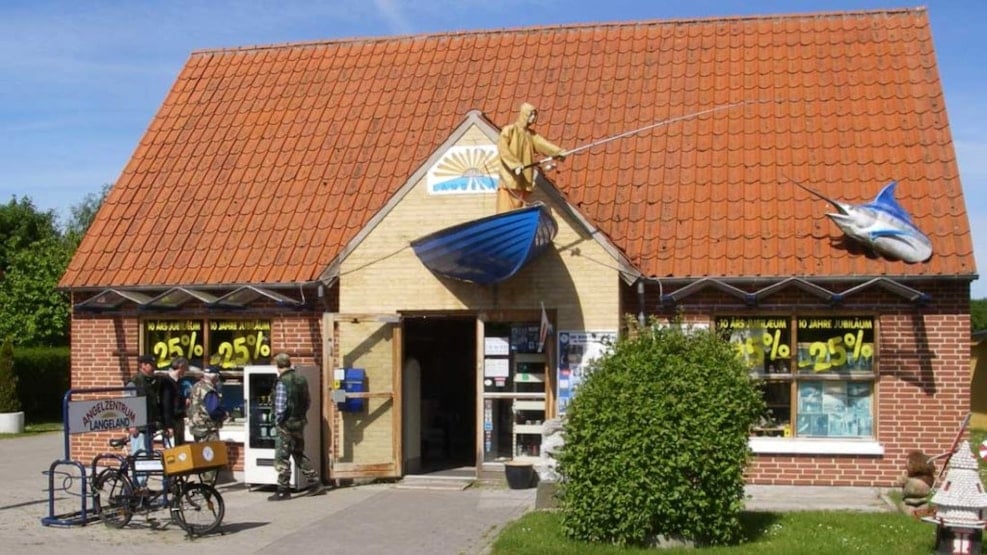 Angelcentrum Langeland - Boat rental in Spodsbjerg
Langeland offers some of Denmarks best angling waters. At Angelcentrum Langeland you can rent boats kutters or fish from the beach or in a put and take lake.
Rent a motorboat
Angelcentrum rents out motorboats with 15-70hp outboard engines and you can rent sonar for the boats.
The boats can be rented on a weekly or daily basis.
All boats are located in Spodsbjerg harbor, which is a cozy old fishing village on the east coast of Langeland. Here your are not far from the first bite on the hook.
Go on a Cutter Tour
If you would rather go out and sail with an experienced skipper who knows where the good fishing spots are, you can also book a cutter Tour at Angelcentrum. You can book the cutter as a group or individualy. Book well in advance.
Buy equipment
From the shore or in the two Put & Tak lakes you can catch cod, flatfish and sea trout.
At Angelcentrum you will find a large selection of fishing equipment and bait, for both the beginner and the experienced angler.