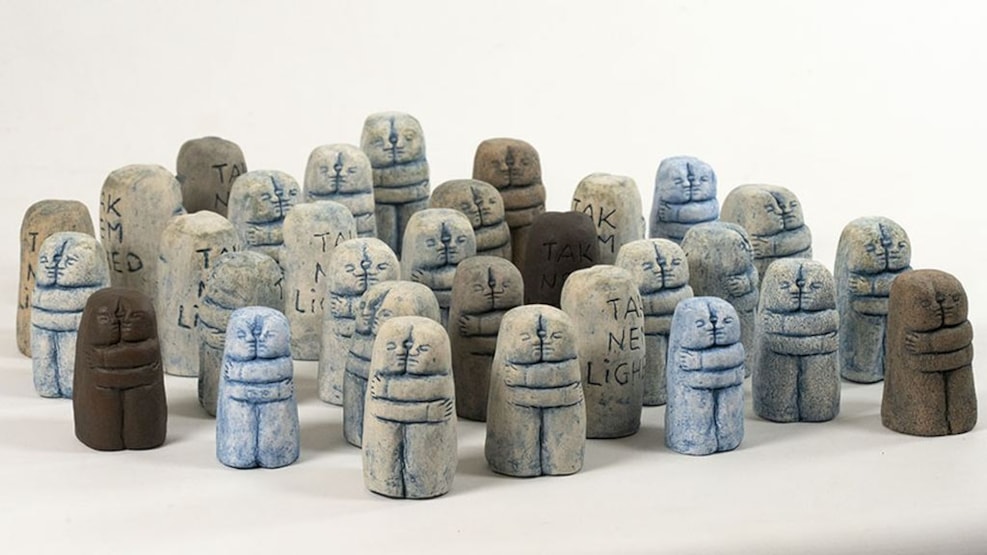 Annette Valstrøm - Sculptor
Annette Valstrøm creates figures from clay
Figures as Paintings
Annette Valstrøm is a true visual artist - she mainly works in clay and creates feminine looking figures in this medium, adding colour to the clay as early as the modelling phase.
A spontaneous creation
"These artworks are created in the same way as living events in a constant stream of transformation. A spontaneous creation - close, warm, with structure volume and form. Images and figures, created impulsively, respecting the freedom and sensuality offered by the material I work with. The things I give form to are the traces I leave on the path that I walk along - a path through the creative process" - Annette Valstrøm
Her work flow is spontaneous and arises while working with the clay. She has no concrete idea of what she wants to create before she starts working with the clay. She lets the clay, and her feelings guide her. In this way each figure is the result of this process and her temperament on a given day.
Biography
Born in Gentofte in 1951 Annette has studied at Lolland Art School, in the ceramic producing center of Albisola in Italy, as well as at Holbæk Academy of Art and the South Jutland Art Academy. She moved to Tullebølle on Langeland in 2019.
Visit Annette Valstrøm
Annette has established a gallery in a small cabin her garden.