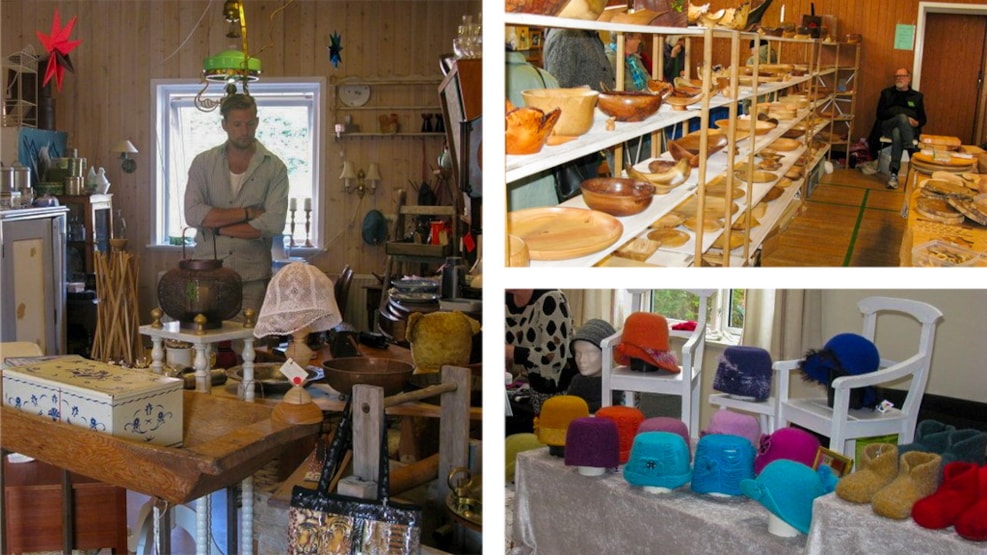 Antik, Design og Kuriosa
Antik, Design og Kuriosa - Art in Lohals
At Antik, Design and Kuriosa you have the opportunity to make a good or interesting findings.


I antikbutikken på Hou Skole ved Lohals på Nordlangeland, kan du gøre et godt fund.
Butikken er drevet af frivillige fra Foreningen Hou Skole og alt overskud fra butikken går til foreningens arbejde.
Åbningstider
Antikbutikken har åbent fredag og lørdag i sommerhalvåret (fra maj til august).
Og ellers efter aftale. Kontakt Bodil på 23 27 64 27 hvis du ønsker at besøge butikken.
Markeder
På Hou Skole afholdes også sommer- og julemarked. Hold øje med foreningens hjemmeside.
Krolf og fællesspisning
De lokale ildsjæle arrangerer også fællesspisning, krolfturnering og meget mere.
Hold øje med plakaterne i de lokale butikker.