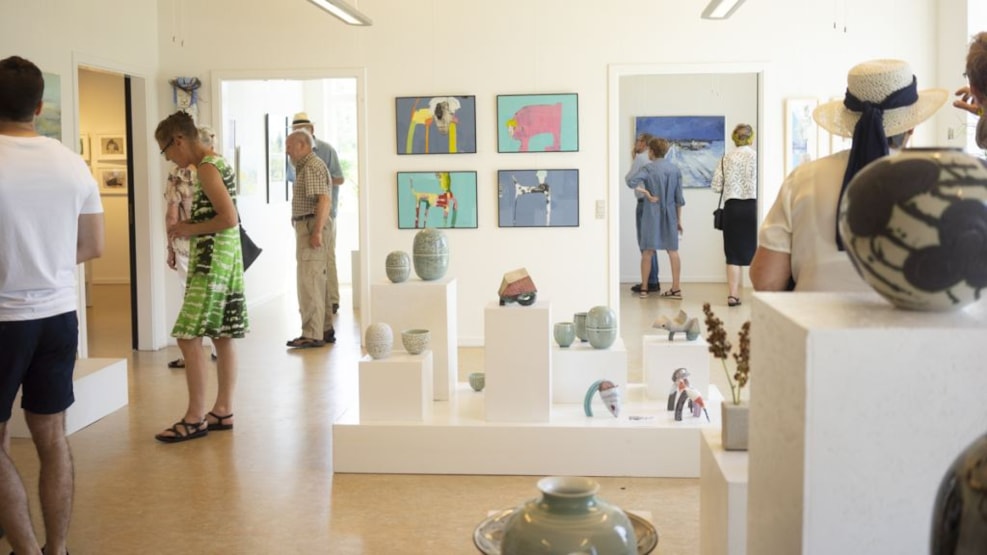 Art exhibition
Workshop, shop and gallery with brightly colored, unique glass art and jewelry.
In bright and nice premises in Tullebølle, Mette Wöldike and Preben Nielsen have furnished the Nowhuset with a glass workshop, shop and gallery. They manufacture and sell brightly colored, unique and glass jewelry.
The gallery is a year-round gallery which has changing art exhibitions throughout the year with local artists and artists from all over the country. The artists work in widely different genres and materials - painting, photography, textiles, jewelry, ceramics, glass and sculpture.
See information about current exhibition and opening hours on our website.