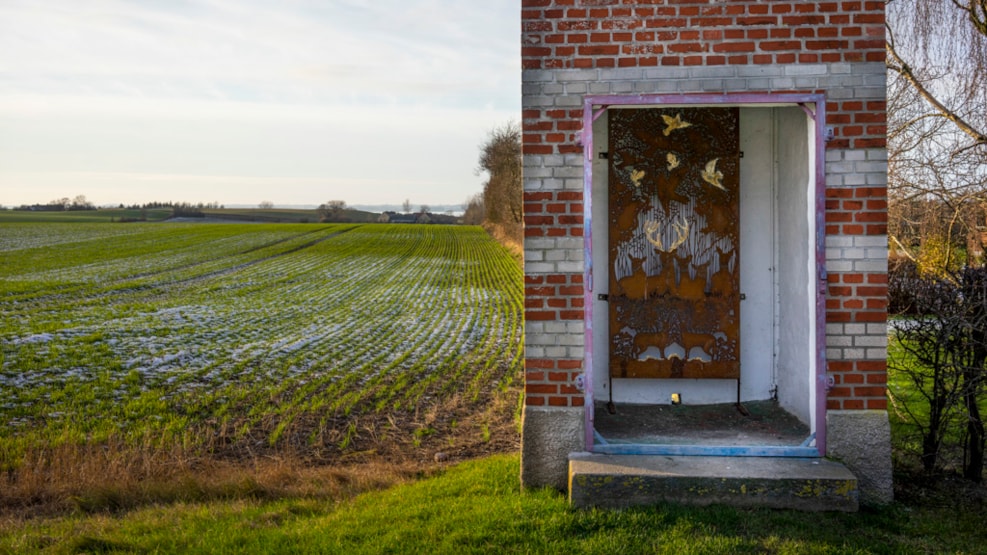 Art Tower 1
On the 13th of May there will be a vernissage of a new work by Steffan Herrik in Art Tower 1
Art Tower 1:
Artist: Sonia Brandes. 
Artwork: "The animals around me".
Created: 2019
The animals around me
For the last five years Sonia Brandes has lived and worked close to the north tip of Langeland. Here she is able to gave over the rolling farmland and enjoy a view of the sea. The area is also rich in wildlife, and it is all this that has inspired her work exhibited in the Art Tower on the road Lohalsvej.
The artwork has been created from corten steel, cut by lazer and water, following one Brandes' papir clippings as a pattern. Afterwards, is some places, the steel was embellished with gold leaf.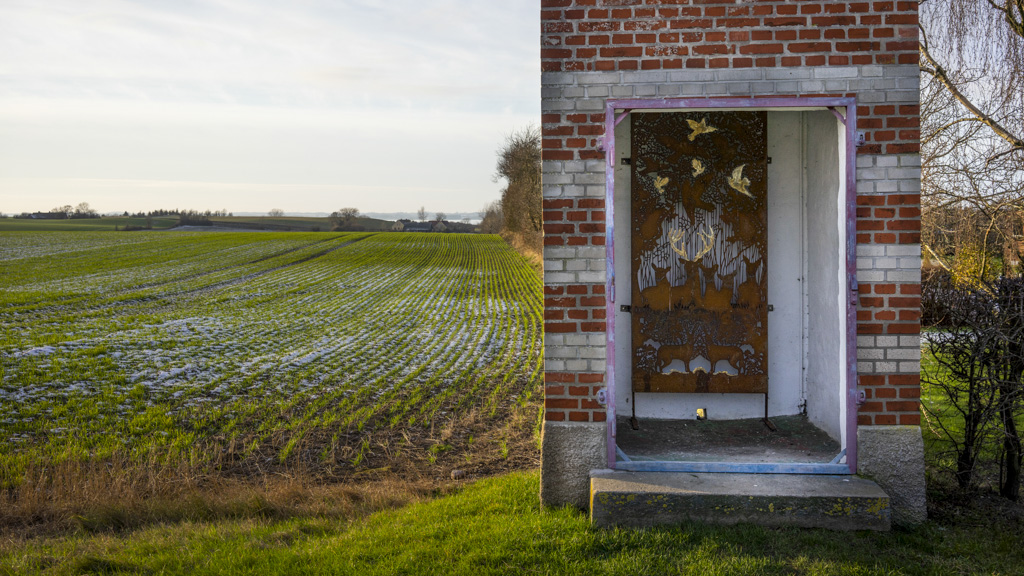 Sonia Brandes
Sonia Brandes is a paper artist, or as it is know more formally a psaligrapher, and has been working with paper and scissors all her life. Her passion for paper started with cutting out "gækkebreve" - traditional anonymous easter cards -when she was a child growing up on the island of Ærø. Since then folk art and especially the stories of H.C. Andersen and Selma Lagerlöf have provided the inspiration for her artistic works.
Sonia Brandes is self taught and has exhibeted widely, both home and abroad. She works with many different formats, such as books, altarpieces and larger decorative projects, but what they all have in common is that they start off form clipping paper. 
Langeland's Art Towers - a unique way of experiencing art
Denmark's longest art exhibition can be experienced by visiting 12 former electrical transformer towers on Langeland. The art towers give visitors an artistic experience in the heart of the Langeland countryside.
From North to South and East to West, you can explore the cultural landscape and enjoy art in rural peace and quiet.
The towers are open all year round. A tour around them all will always offer a new experience, influenced by both the season and weather. 

You can read more about the  12 art towers at https://www.govisitlangeland.com/langeland/discover/art-towers