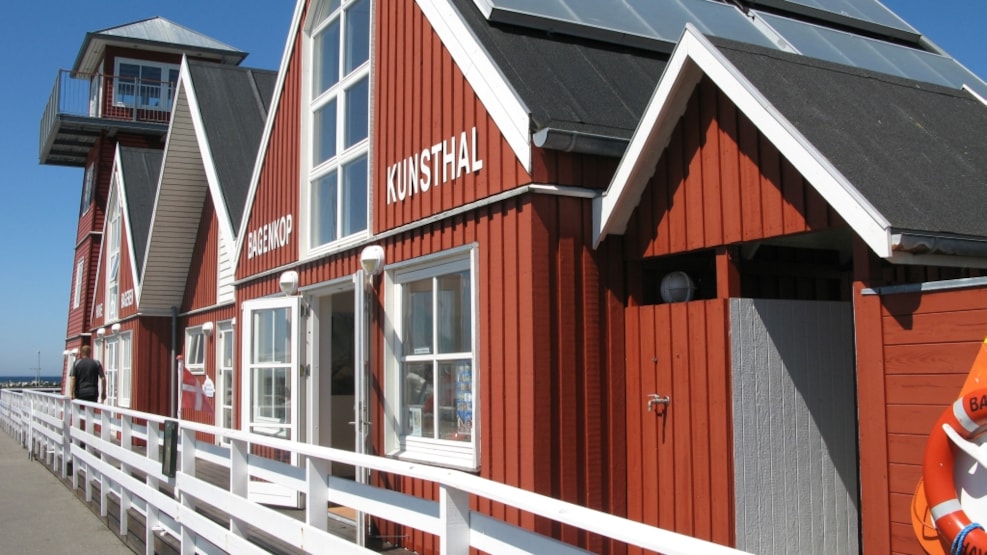 Bagenkop Kunsthal
Bagenkop Kunsthal is a small unique exhibition space with a wide selection of different artists and art forms.
Art gallery at the water's edge
In Bagenkop Kunsthal, which is located on the pier in Bagenkop harbor, you can experience a wide range of different artists and art forms: everything from painting and sculpture to graphics, ceramics and drawings.
There are approx. 14-16 exhibitions over the summer by different artists, who each have a week to exhibit in. There is a vernissage of the coming week's exhibition every Saturday at. 15.
Program
The program will be announced here when it is ready
Opening hours
During the exhibition period, the art gallery will be open from 11-17 on weekdays and there will be a vernissage on Saturday from 15-17 of next week's exhibition.
Bagenkop Kunsthal is located on the outer pier at Bagenkop Harbor, Færgevej 21, Bagenkop.