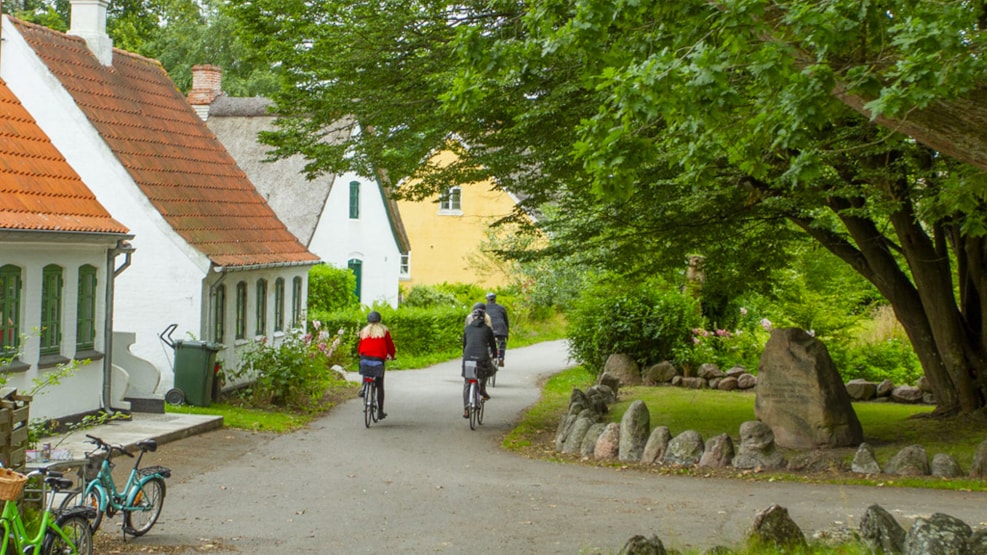 Bicycle Tour: Strynø
A tour that is especially suitable for children on the bicycle friendly island of Strynø. The tour is 11.2km long.
The trip begins at the harbour, and leads you past Øhavets Smakkecenter and through the village with the 'May Pole' in the middle. On the other side of the island the route runs down to the sea and the old windmill. Back in town you pass the large local school opposite The Old Dairy. On the way back to the harbour you pass by the church, the inn and the grocery store.

See more route details on Denmark By Bike