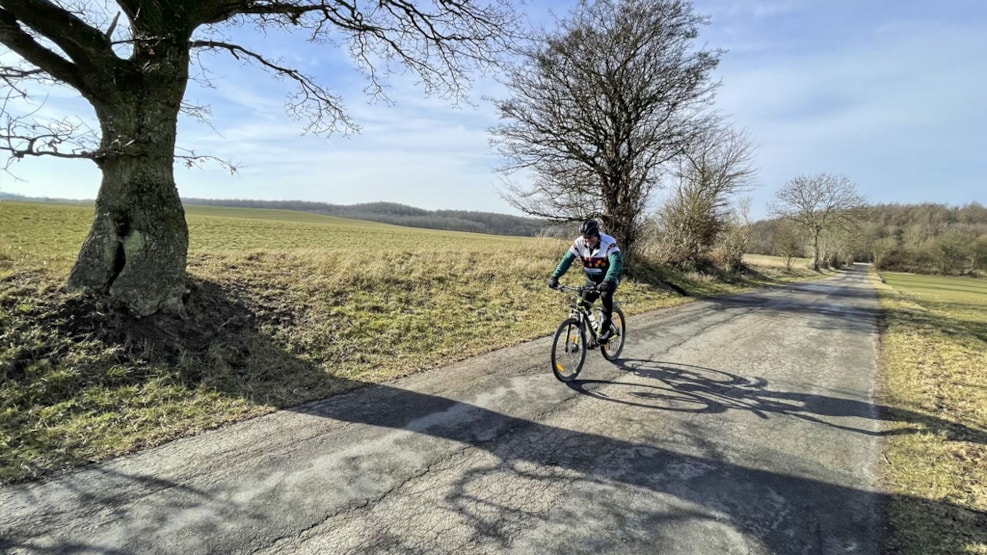 Biking: Tranekær Route
A 20.5km long tour that can either start in Tullebølle or at Tranekær Castle. This tour is around 2 hours in length. The Tranekær Route is a relaxing round trip which takes you past sights such as the Tobacco Shed, Skovmosen, the Souvenir Museum, the Medicinal Gardens as well as Tranekær Castle and its parklands.
Park by the closed Tullebølle School (or Tranekær Castle if you are doing the route in the opposite direction).
The tour continues from Tullebølle along byroads between the fields and through small forests.         
The first stop is the Tobacco Barn, which is a drying barn for tobacco built in 1944. In the barn is a small exhibition of tobacco production in Denmark. In Tvedeskov there is a 5000 year old double passage grave, which normally are mostly found on West Sjælland.                     
In Botofte, you will be biking along Skovmosen with its rich bird life and which, among other things, has daily visits from white-tailed eagles.      
Now the tour goes into Tranekær Castle, which towers over the landscape in its characteristic English red colour. 
Visit the castle park with Land Art – organic artworks by international artists. From the park, you can continue up to Tranekær Castle Mill, which has an exhibition on the history of wind power. The route continues along the private avenues belonging to the Count and through the forests back to Tullebølle.