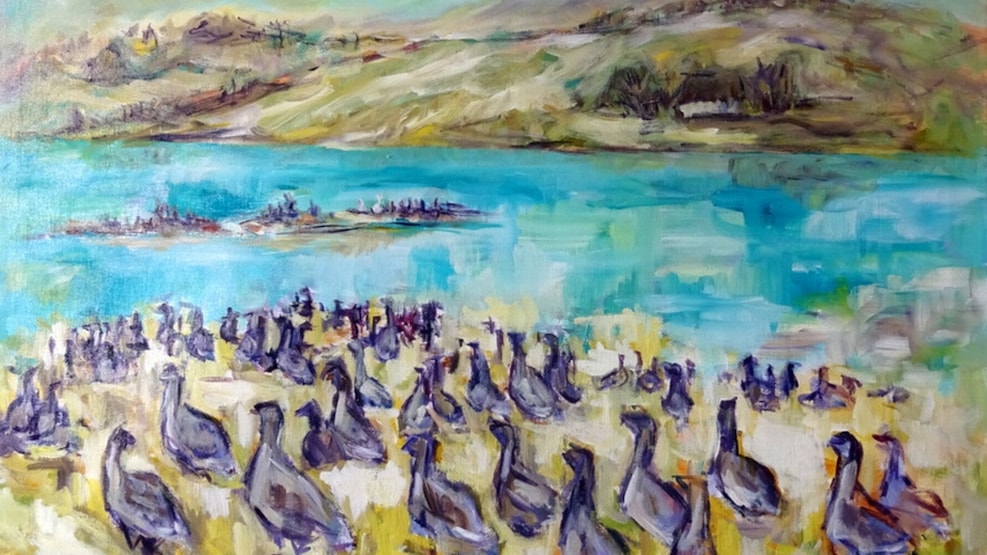 Birthe Fyrst - Galleri Fyrst
Expressive acrylic paintings in strong colors 
I live in the middle of nature. Here I have found an experience-rich retreat, which inspires my nature's depictions. I paint expressive acrylic paintings in strong colors and try to capture the mood, pulse or life of the subject rather than correctness. Get an experience out of the ordinary at my retreat on Broholmsvej.
Go for a walk in the garden and enjoy your packed lunch on one of the terraces.
I have no fixed opening hours but open when I'm home or the flag is out. You are welcome to call in advance.
Warmly welcome !!!