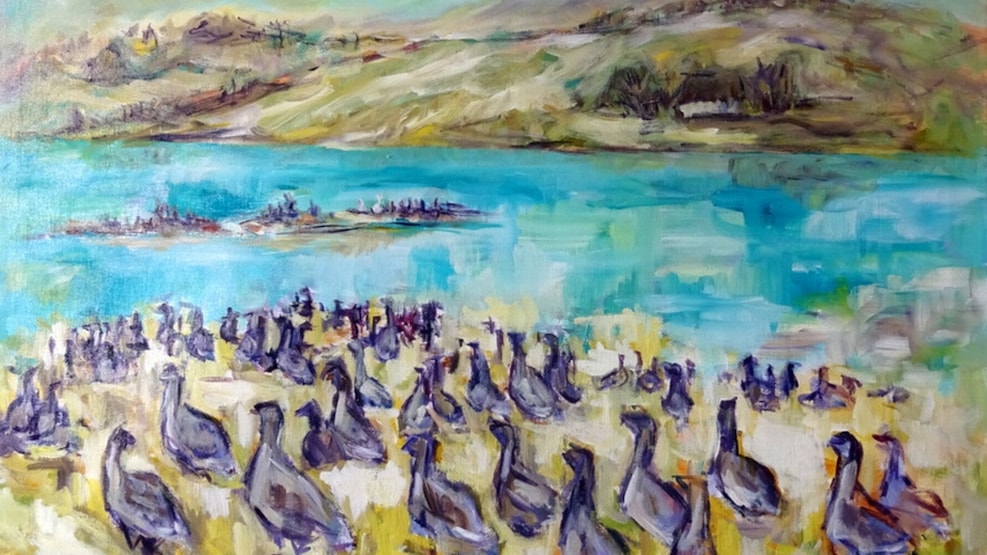 Birthe Fyrst - Painter
Birthe Fyrst creates expressive paintings using acrylic paints in vibrant colours
An inexhaustible treasure trove
Birthe Fyrst draws the inspiration for her artworks from nature, the cultural landscape, her imagination and from her travels. For her it is an inexhaustible treasure trove of subjects for her paintings.
"In my paintings, created with vibrant acrylic paints, I usually try to capture the feeling, pulse or life of my subject rather than a correct likeness" - Birthe Fyrst
In the heart of South Langeland's Countryside
Birthe Fyrst lives in the heart of the countryside of South Langeland outside "the laws of the land" as she puts it. If you want to enjoy an experience that is a little out of the ordinary, then Birthe's sanctuary on Broholmsvej is well worth a visit. Enjoy a walk around the garden, or a packed lunch on the terrace. There are no fixed opening hours, but when she is at home or the flag is out, visitors are welcome. You are also welcome to call in advance.