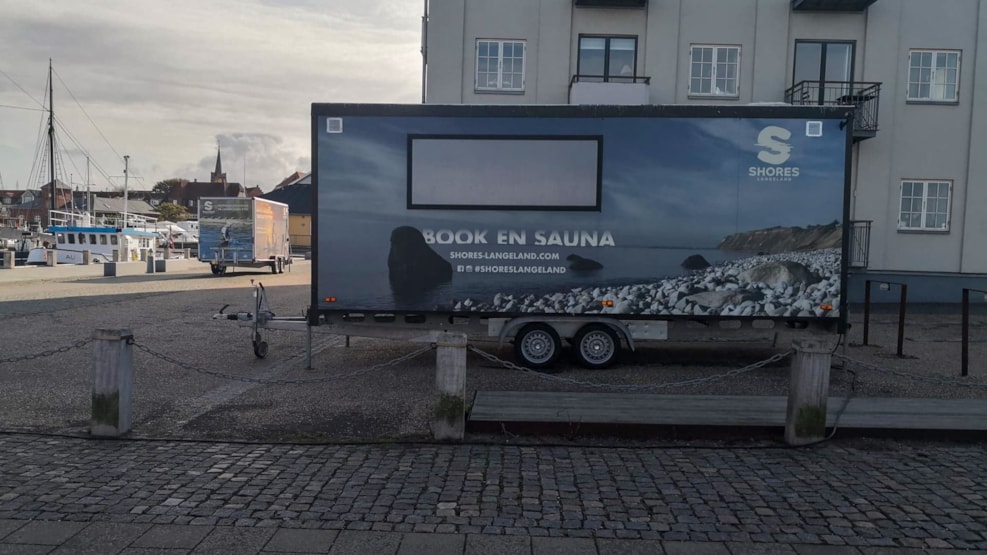 Book your own sauna for 24 hours
What´s better than a Sauna after a long day outdoors?
At Sauna Langeland, you can rent a sauna for 24 hours, delivered directly to your address.
The mobile sauna is wood-fired and can accommodate up to 15 people.
Sauna is synonymous with Jan Hedegaard Jensen
Since the late '90s, Jan has been involved with saunas and has traveled the world to explore different forms of sauna culture.
Jan has set out to make Langeland known for the various facets of sauna culture, such as sauna rituals, communal sauna experiences, sauna health, and more.
In 2020, Jan entered into a partnership with SHORES Langeland and Langeland Municipality to operate a mobile sauna and provide guidance for the extensive SHORES project on the island.
Jan also collaborates with Langelands Efterskole to turn the school into a Sauna-Efterskole and serve as a focal point for students seeking access to saunas on the island. Additionally, Jan works with the island's primary schools, teaching young students to breathe deeply and find serenity in the sauna.