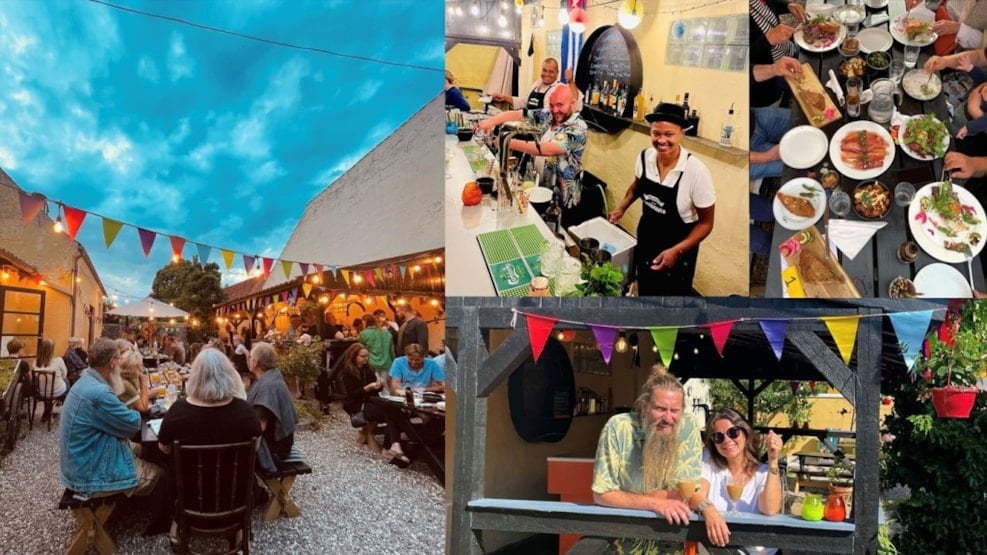 Café Gaardhaven
Café Gaardhaven - a hidden gem in the old, romantic part of Rudkøbing. Light food. Exquisite wine. Good atmosphere.
Carsten Holm and Anna Marín Schram welcome you to their newly opened café Gaardhaven, which primarily sells good wine, locally produced beer and small, share-friendly dishes with a Spanish twist to suit.
In the courtyard itself is a cozy and have beautiful surroundings, with plants, music, light chains and parasols - and the service welcomes you warmly.

Gaardhaven is a place with a good atmosphere, where you can laugh out loud and talk to those sitting at the next table. The music is of course also prioritized with record player and vinyls - and probably also soon with a small stage for live music.