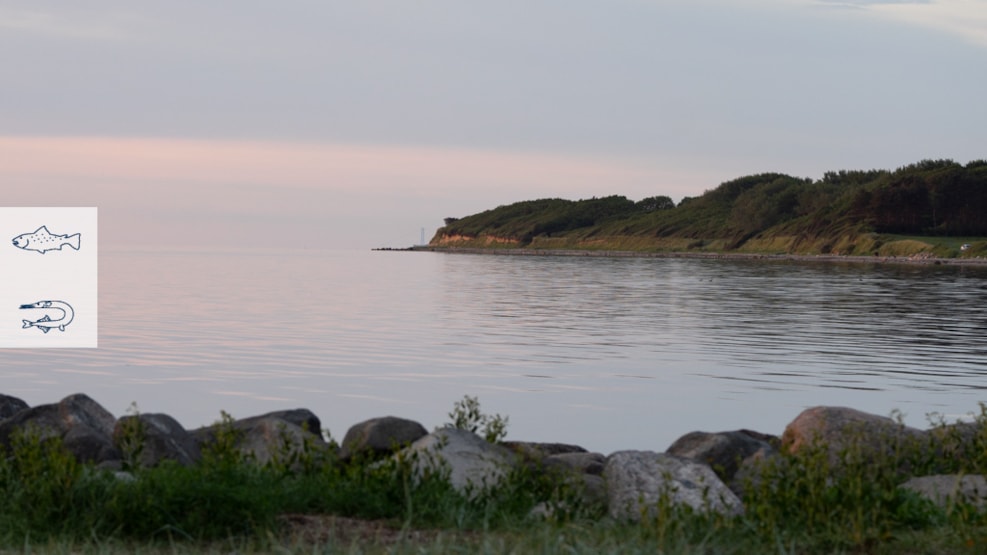 Fishing spot: Dageløkke
Here you can catch sea trout and garfish in a beautiful setting.
Below the low cliffs to the north of Dageløkke harbour you can find deep water and great conditions for fishing. During the colder months of the year fish can come very close to land here.
Angling is also possible south of the harbour.
There is plenty of parking at the harbour, where you can also find public toilets.
N.B. You must have a valid fishing license to fish here. Purchase your fishing license here.

Season:
The best fishing here is from March to May and from August to October.
Always remember to check the closed-seasons for individual species and fishing spots.

Visit fishingdenmark.info to find up to date information on weather and water conditions.