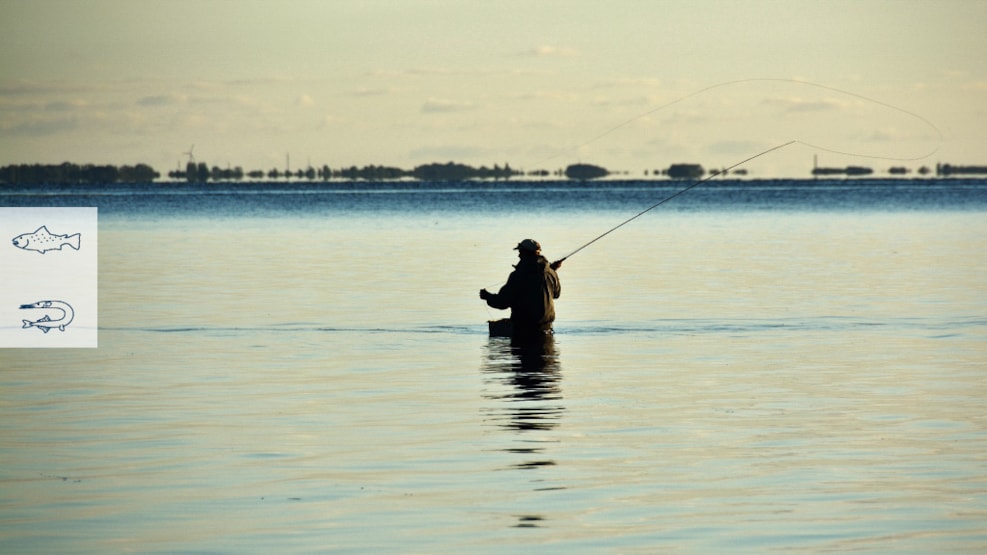 Fishing spot: Helsned
This spot offers rather unusual conditions for anglers fishing for seatrout in the waters of South Langeland.
Here is a good chance of catching seatrout and garfish in both the shallow areas close to land and the deeper water you can reach by wading out.

The seabed consists mainly of stones and sand with but some patches bladderwrack.

You can park next to the coast right at the end of Møllevænget.

N.B. You must have a valid fishing license to fish here. Purchase your fishing license here.

Season:
The best fishing here is from February to May and from September to November.
Always remember to check the closed-seasons for individual species and fishing spots.

Visit fishingdenmark.info to find up to date information on weather and water conditions.