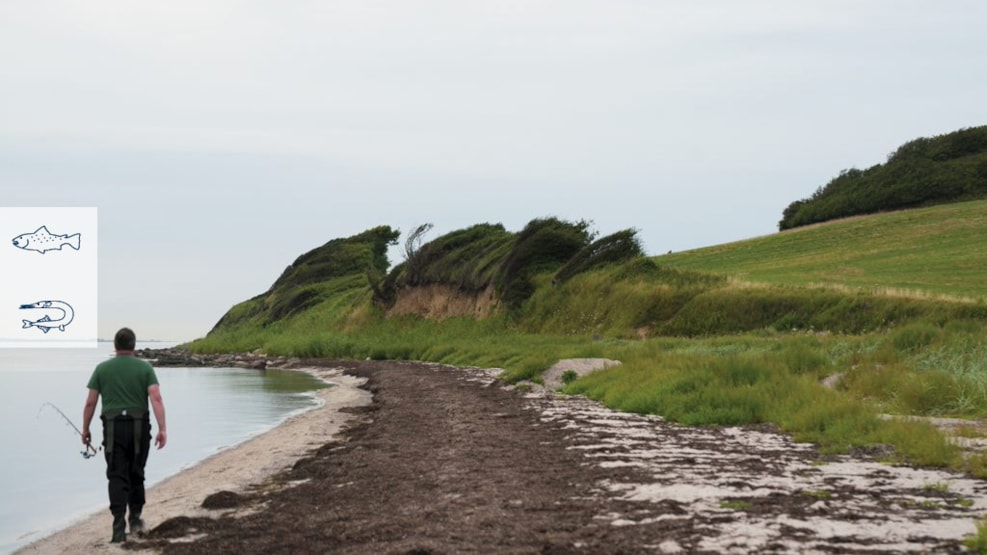 Fishing spot: Korsebølle
A stretch with a varied seabed offering a good chance of catching seatrout and garfish.
South of the car parking area and around the headland you can find the tell-tale dark patches of seabed, where there is often a great chance of finding fish. Make sure you cover all of these many small dark patches.
North of the car park there is a good rip-channel, just where the stone breakwater goes into the sea.

The conditions here are varied, with a headland, stony reefs, seaweed and eelgrass.
There is a carpark at the end of Aasøvej, where you can also find a public toilet.

N.B. You must have a valid fishing license to fish here. Purchase your fishing license here.

Season:
The best fishing here is from March to November.
Always remember to check the closed-seasons for individual species and fishing spots.

Visit fishingdenmark.info to find up to date information on weather and water conditions.