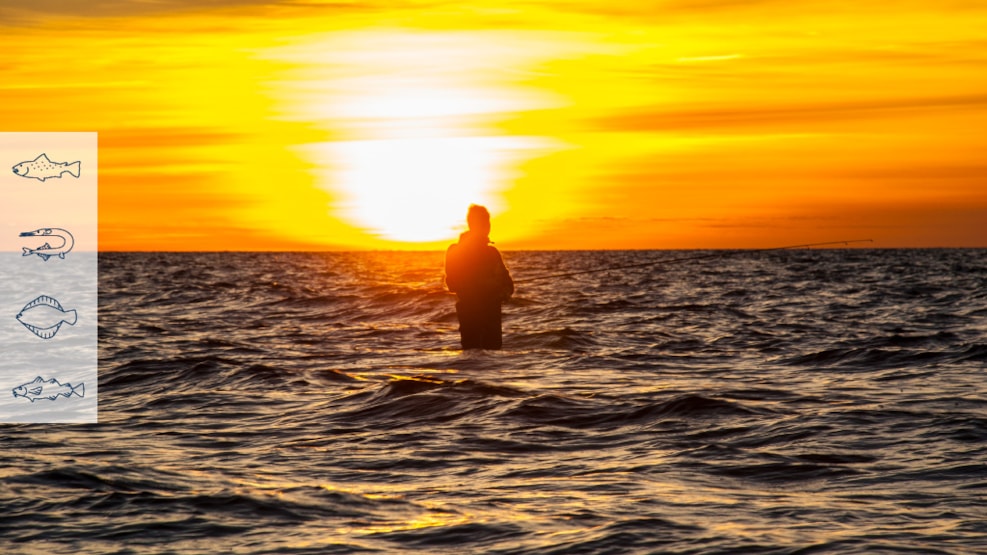 Fishing spot: Myrebjerg
Good, varied seabed habitats here, with the possibility of catching seatrout, garfish, flatfish and cod.
This fishing spot offers a varied seabed with both rocks and areas of sand, which creates good conditions for seatrout. You can also be lucky enough to hook cod here.
It is best to fish with waders, but this spot is easily accessible and can be fished without.
N.B. You must have a valid fishing license to fish here. Purchase your fishing license here.

Season:
The best fishing here is from February to May and from July to October.
Always remember to check the closed-seasons for individual species and fishing spots.

Visit fishingdenmark.info to find up to date information on weather and water conditions.