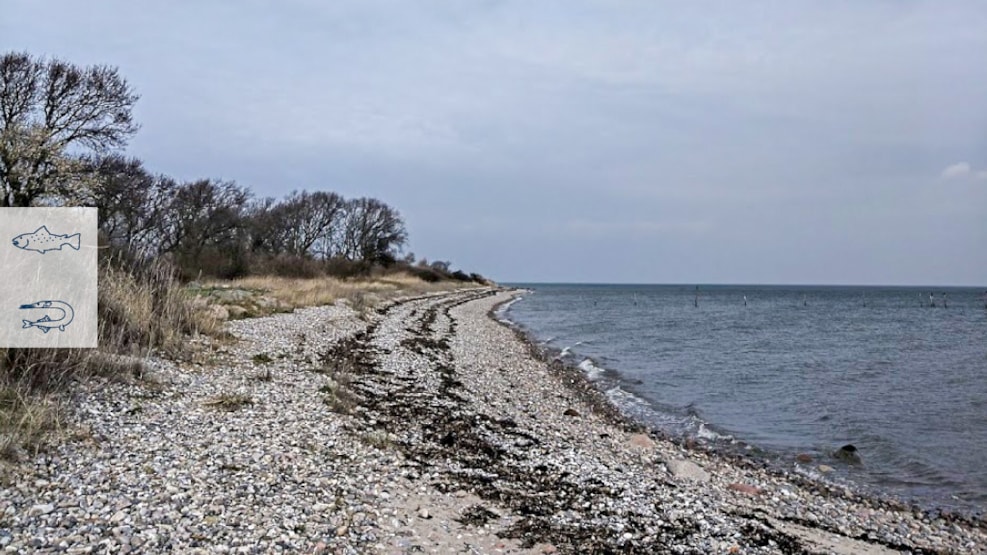 Fishing spot: Påø Strand (beach)
South Langeland's Paø beach is a great spot for seatrout and garfish, but there is also the possibility of catching cod and flatfish here.
There are large rocks, sandbars and deep rip channels all close to the shore. Please be careful when wading around the large stones found here, a slip can lead to flooded waders and a very cold fishing trip.

N.B. You must have a valid fishing license to fish here. Purchase your fishing license here.

Season:
The best fishing here is from February to May and from August to October.
Always remember to check the closed-seasons for individual species and fishing spots.

Visit fishingdenmark.info to find up to date information on weather and water conditions.