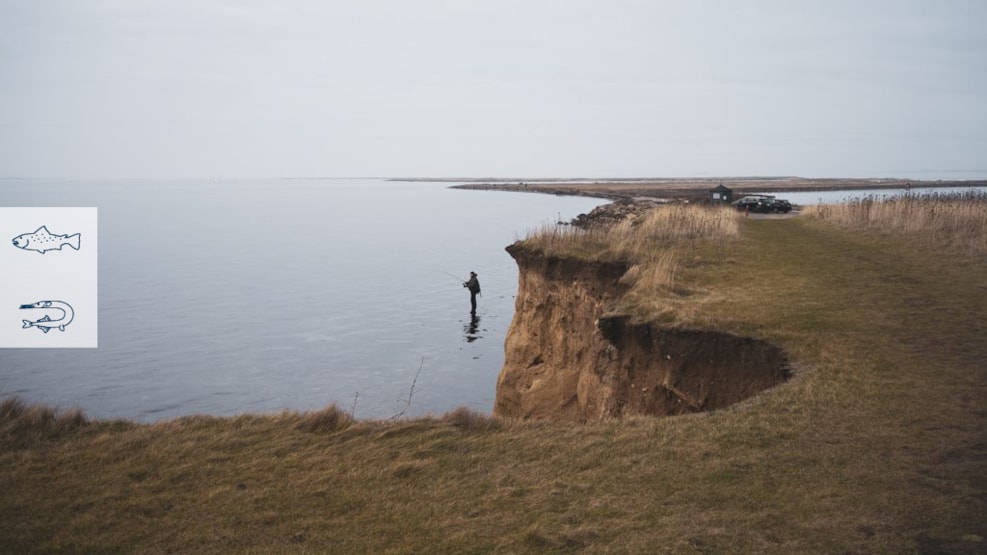 Fishing spot: Ristinge Hale
Good fishing for sea trout and garfish - even during the summer.
This spot offers good fishing both along the cliffs and on the west side of Risting Hale. The sea bed here has many large rocks and plenty of seaweed and seagrass. 
In many places deep water can be found close to shore.

Towards the tip of Risting Hale the water gets shallower and there is more sand, but the scattered dark patches can all hold seatrout.

Parking is available right next to the sea at the end of Halevejen. There is a public toilet at the car park here.

Season:
The best fishing here is from March to May and from July to October.
Always remember to check the closed-seasons for individual species and fishing spots.

Visit fishingdenmark.info to find up to date information on weather and water conditions.