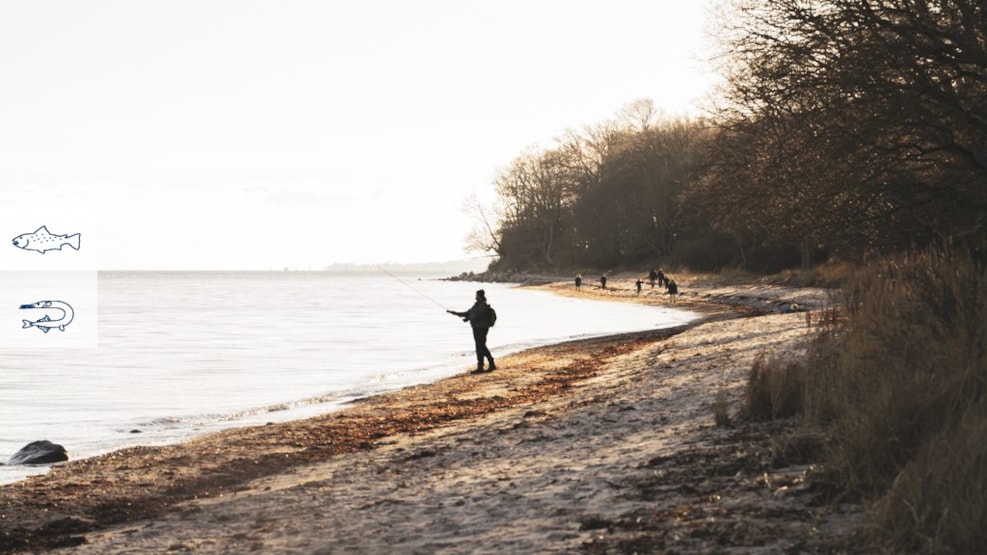 Fishing spot: Stengade Beach
Here you have a great chance of catching both seatrout and garfish from the 5km long stretch around Stengade Beach.
Next to Stengade Woods you can find a 10 -30m wide rip channel which often holds seatrout. The fishing is good all the way north to Tranekær Lighthouse, and you can find many great fishing spots along this section of Langeland's east coast.

Please note the conservation zones to the north and south, which are closed to fishing between 15th September to 16th March.

N.B. You must have a valid fishing license to fish here. Purchase your fishing license here.

Season:
The best fishing here is from 16th March to May and from August to 15th September.
Always remember to check the closed-seasons for individual species and fishing spots.

Visit fishingdenmark.info to find up to date information on weather and water conditions.