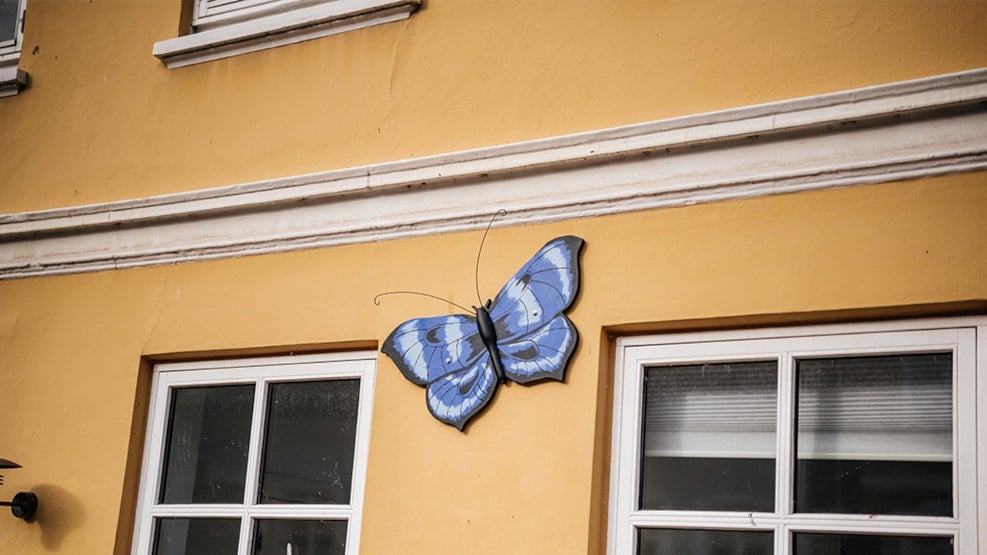 Gallery Be-Gee: Art and butterflies
Visit the old bakery in Tullebølle, which today houses the Studio and Gallery Be-Gee.
A wealth of impressions
Studio and Gallery Be-Gee presents a wide range of their own works. Bente and Geert who own and run the gallery create imaginative paintings in different styles and media - including works in acrylic-, oil- and pastel.
Turned wooden birds and bowls can also be found in this "hyggely" little gallery.
Butterflies for your home
In the gallery they also create colourful butterflies designed to be displayed on the outside walls of buildings  - in bothe large and small sizes (15-117 cm).
They also make Butterfly fridge-magnets. 

The butterfiles can be made to order - you can choose yourself the size and type of butterfly.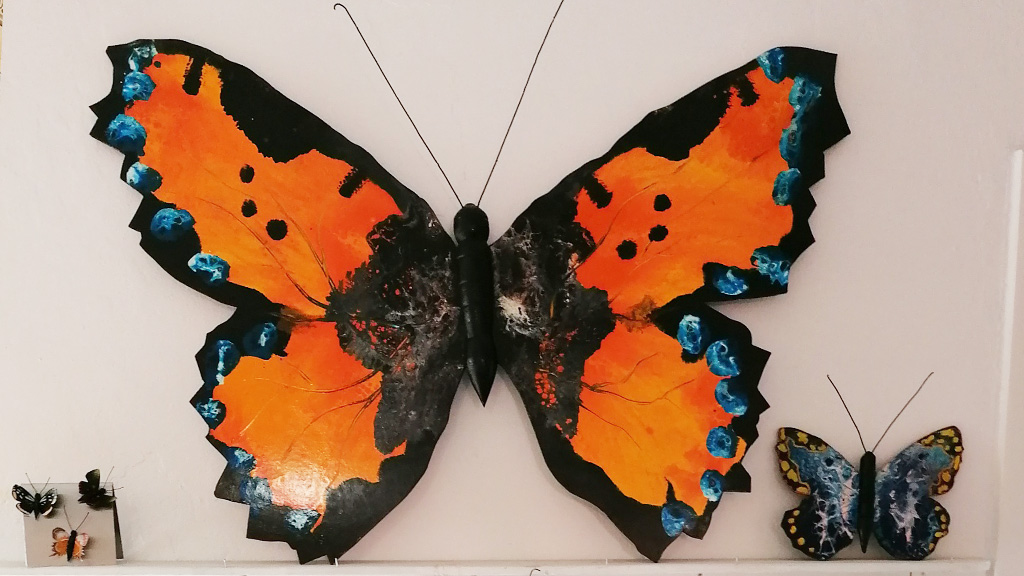 The Gallery is open from 10.00 - 17.00  on the days the flag is outside.