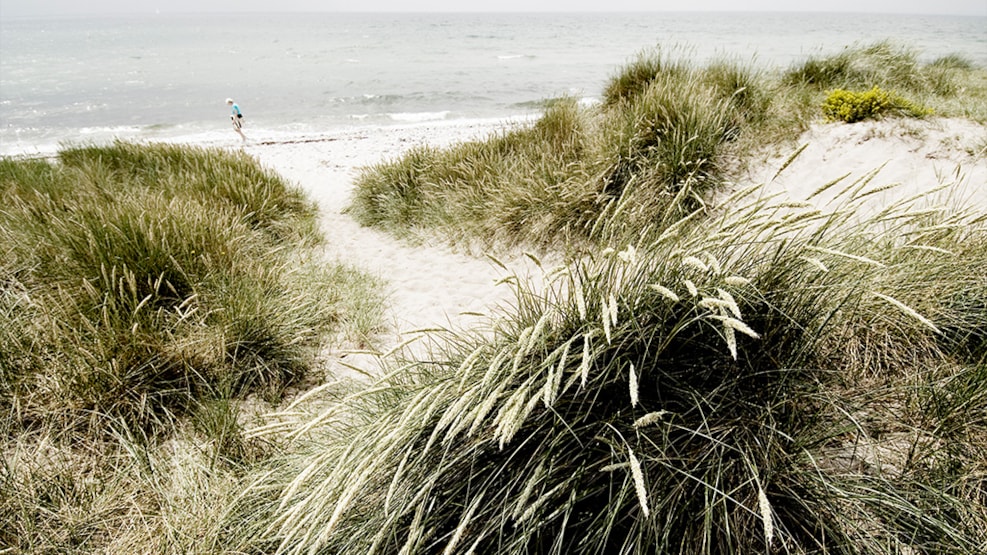 Geopark: Ristinge Beach
The largest area in the geopark with Holocene dune formations.
The area includes the narrow coastal band from Ristinge Klint in the northwest across Bjørnehøj Strand to Hesselbjerg Strand in the southeast.
Along this three-kilometer-long stretch, a dune belt up to 100 m wide and 7.5 m high has developed on top of Holocene marine deposits more than 11 meters thick.
Its age has not been determined, but the formation may have begun during the "Little Ice Age" cold wave (ca. 1300-1750), when sea levels were lower and beaches wider than today, meaning there was more sand available for the wind to work with.
This period is generally known in Denmark for sand drift