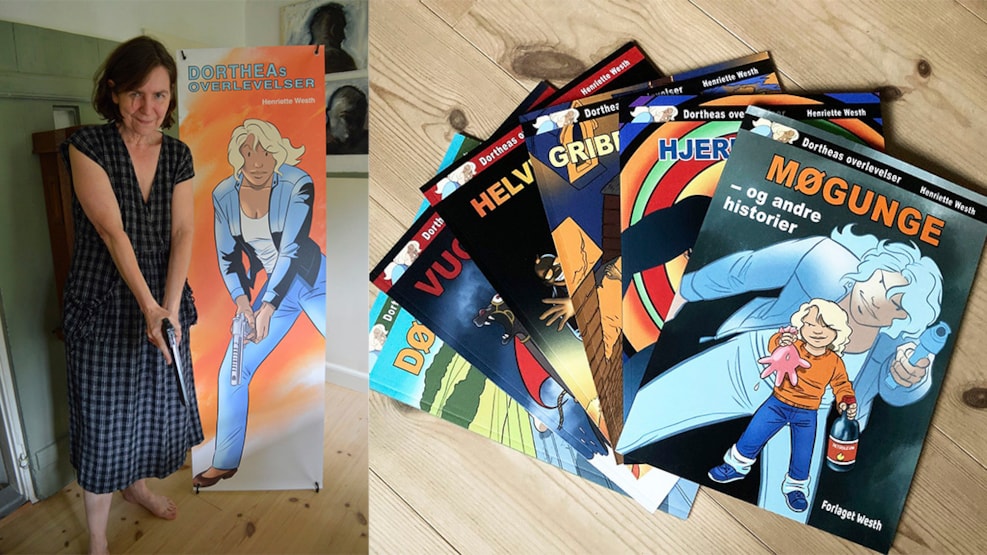 Henriette Westh - Painter and Illustrator
Henriette Westh expresses her graphic art in a range of media including painting, illustrations and cartoons
Henriette Westh has been drawing and painting for many years - she published her first cartoon series whe she was only 12 years old.
Not only is Henriette Langeland's own cartoonist, she also carries out artist projects of a different character, such as designing the logo for the band "Bamses Bedstes"!
Henriette is the author and illustrator of the Danish cartoon series  "Dortheas Overlevelser". She has also painted a large collection of oil paintings, which she has exhibited over the years.
You can regularly find Henriette at cartoon festivals, where she usually has her own stand. Additionaly she also teaches young people in the art of drawing comics and in watercolour painting.