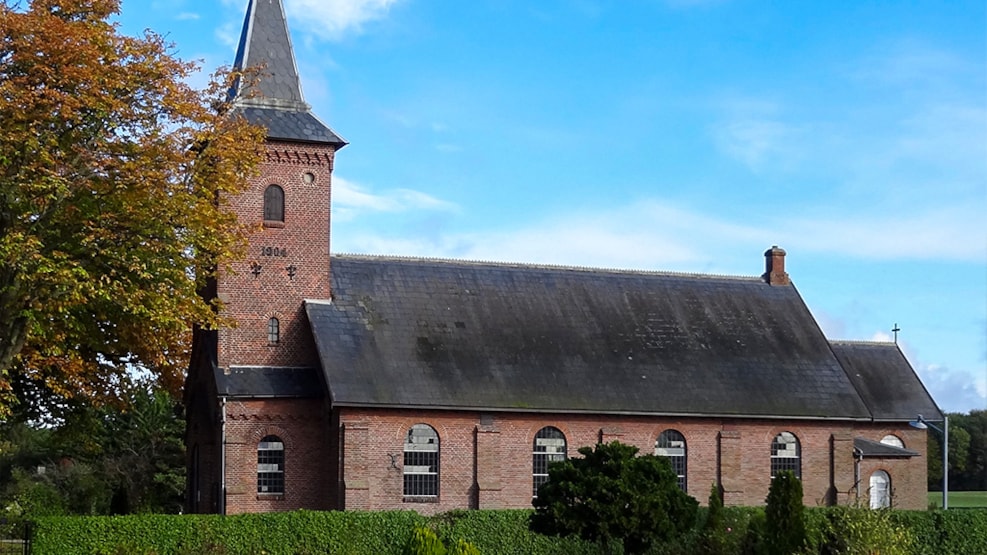 Hou Church
Langelands most northernly church was designated as a separate parish in 1896.
In the 1800s the population of northern Langeland grew in unison with the upturn in the fishing and farming industries. At that time Hou did not have a church and its inhabitants were expected to travel to the nearest villages, either Snøde or Stoense, to go to church. The increase in population meant that Stoense Church had to be extended, but at the same time the desire for Hou to have its own church also began to grow as, for example, the confirmation class at Hou school would have to walk to Snøde church for teaching. The church was build with the help of the whole community: villagers, landowners and other good people all playing a role in its construction. Hou church started life as a chapel, but in 1896 Hou parish was created after protests from the old priest Wilhelm who is reputed to have said "All of you in Hou mean a lot to me, but die for you , that I won't do!" The new priest was an active man who had the church tower built in 1904.
Decoration
The fine baptism font was presented to Hou Church by the owner of nearby estate of Skrøbelevgård.
The altarpiece was painted by Julius Paulsen and has the disciple St Peter at its center, but Jesus can be clearly seen, with the sun acting as a halo.