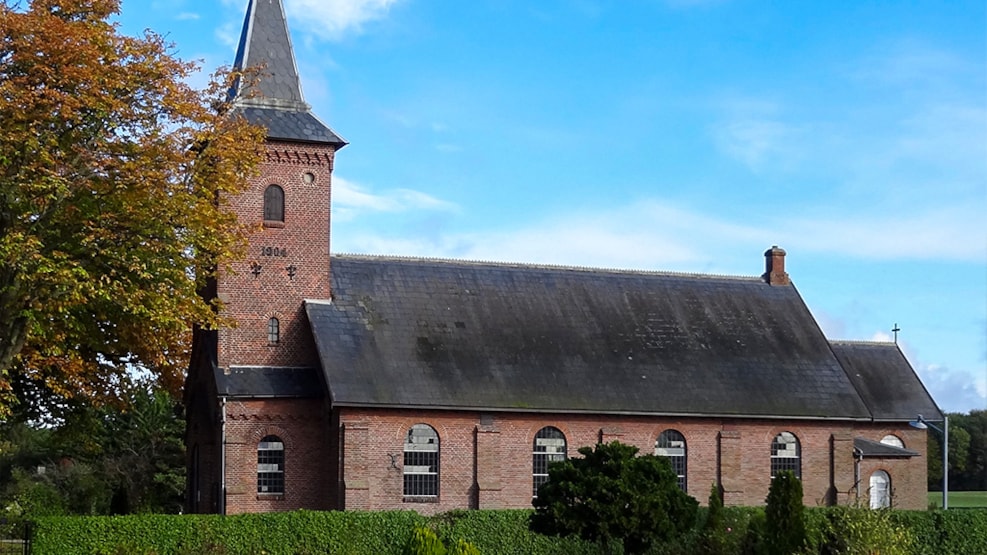 Hou Church
Altarpiece by Julius Paulsen.
Hou church was built in 1873 when one found the way to Snøde and Stoense too long. The church did not have a tower and was at the beginning also only a chapel. Only in 1896, Hou became an independent parish with his own parish priest and priesthood. The tower was built in 1904.
Altar image "Jesus walking on the lake" by Julius Paulsen. Romanesque granite dying fountain. Light globe.