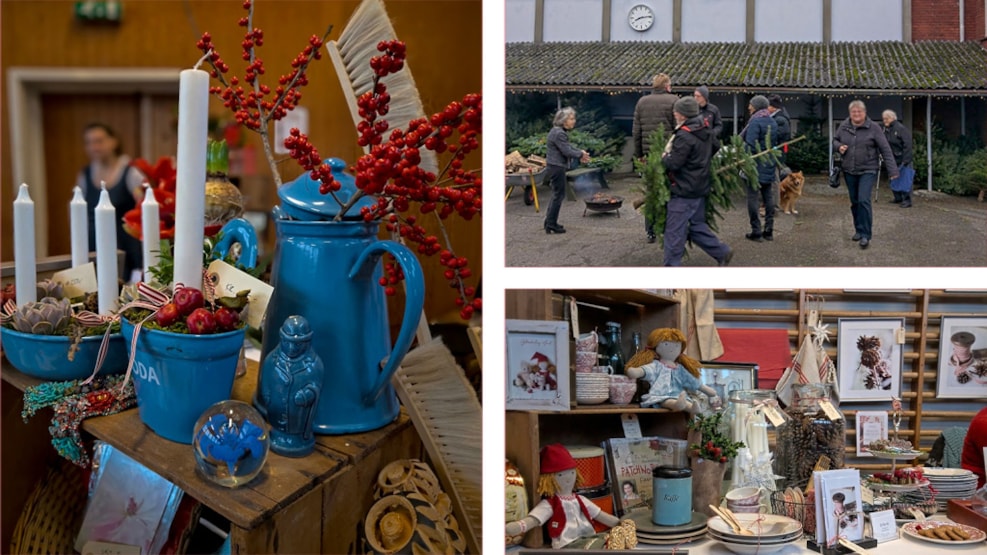 Julemarked på Hou Skole (Lohals)
24.+25. Nov: Hyggeligt julemarked med lokale produkter
26 stalls with Christmas fun
In the gymnasium of the former school, local zealots organize a Christmas market with a large selection of locally produced products.
Here are Christmas decorations in long strips, home-knitted socks, handicrafts, cakes, wine and pictures.
- It is impossible to mention everything. It must be experienced!
The cozy atmosphere spreads everywhere in the Christmas-decorated place. All the school's old buildings are in use. There is also the opportunity to take a break in the café with e.g. mulled wine and apple slices.
The Christmas market is organized by Foreningen Hou Skole.
Profits from the Christmas market go towards operation, maintenance and renewal of the school.
Christmas market at Hou School is held on Friday from 2-6pm and Saturday from 10am-3pm.
Entrance: DKK 20