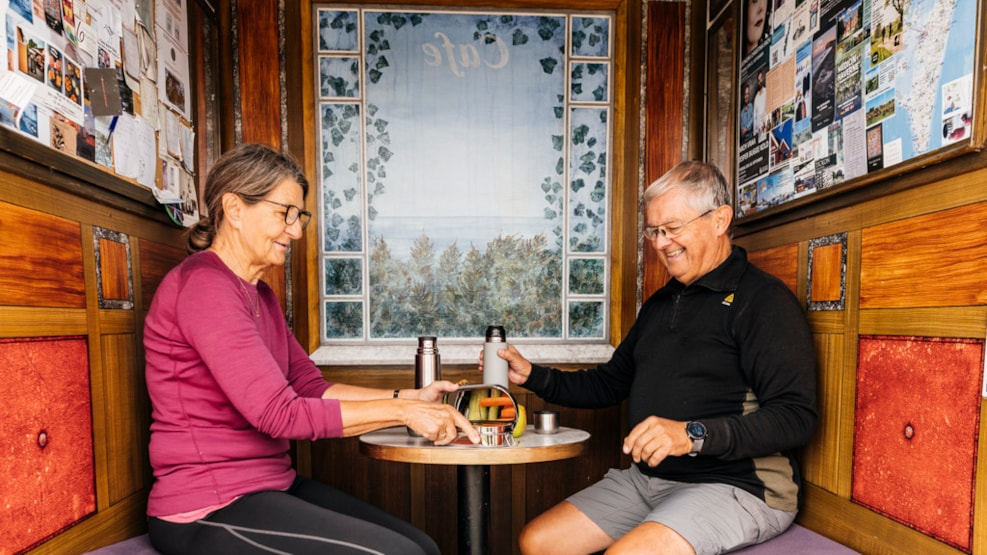 Jytte Sølvbjerg - Visual Artist
Artist Jytte Sølvberg is the woman behind Langeland's, and perhaps the world's, smallest café
Welcome to the café
Jytte Sølvbjerg expresses her art through the media of photography and painting.
Currently her work can be seen at Kunsttårn 11 (Art Tower 11) on the road Kinderballevej, where she has created what is (perhaps) the world's smallest café.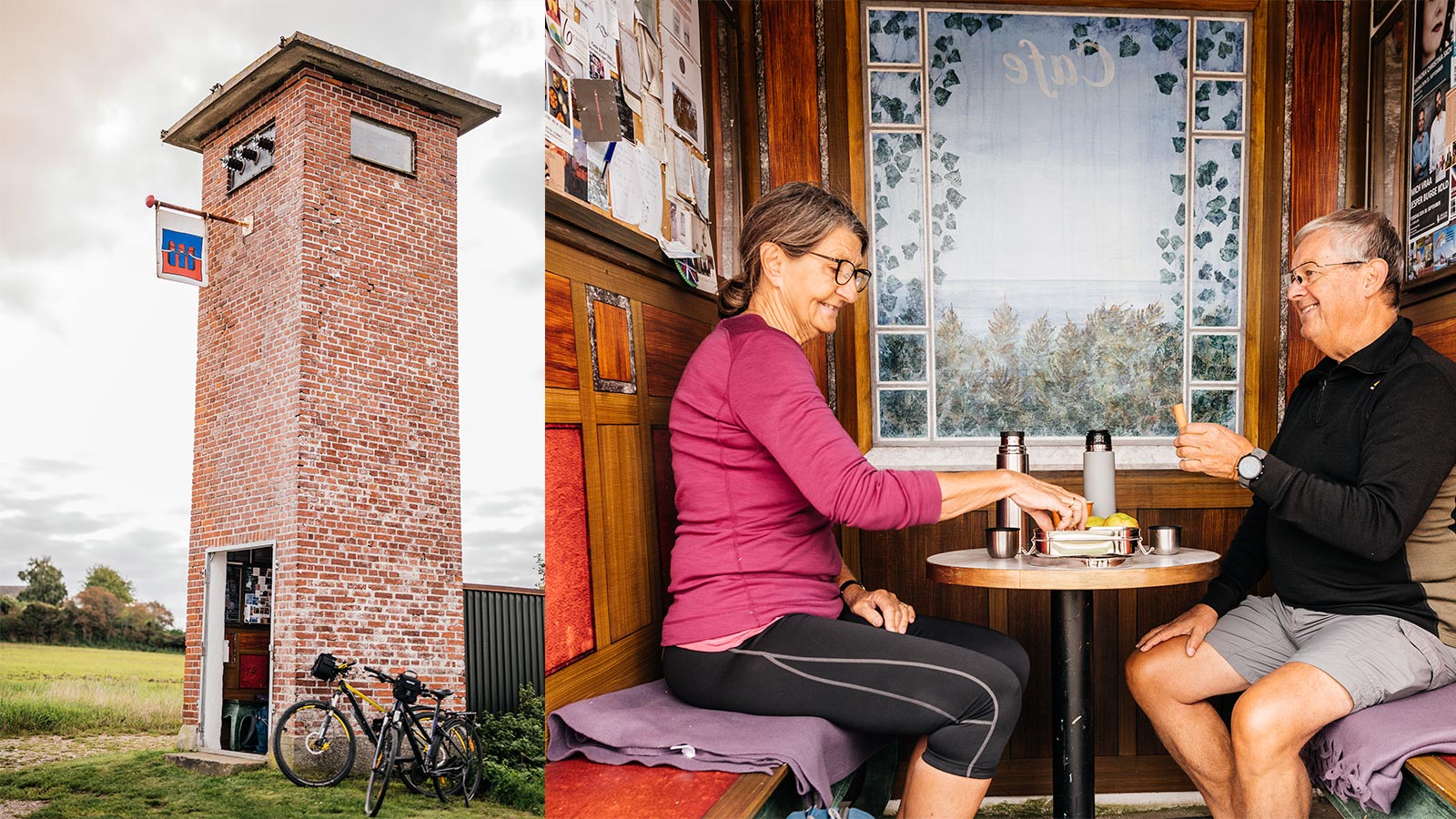 Biography
Jytte Sølvbjerg (b. 1954) graduated from the Funen Academy of Art and has worked as an interior designer in the Faroe Islands and a scenery painter for Nordisk Film alongside her work as an independent visual artist.
If you would like to see more…
You can visit the Kunsttårn 11 (Art Tower No 11) on Kinderballevej.