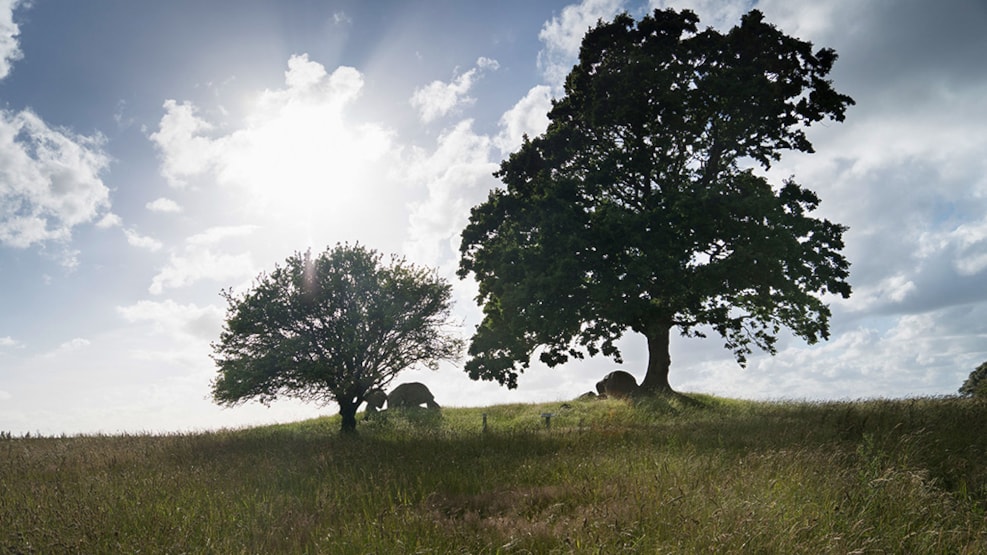 King Renes mound
According to local legend, King Rene and his wife are buried here.
Just south of Ravnebjerg Forest, at the highest point in the area, is a long hill with two chambers. The sight of the two chambers in the shadow of each their tree resembles a romantic idyll. From the mound itself you have a view over the archipelago to the west. 500 meters south of the mound are the two long dolmens at Almindingen - and another dolmen in cultivated land halfway down to Almindingen. 500 meters to the west is the long dolmen at Pæregård Strand. And only 100 meters to the north lie in the forest edge the remains of a burial chamber. Here you stand in the middle of the built-up landscape of the Peasant Stone Age!
The ancient monument was in 1875 declared a protected area by the county of Tranekær.
(Source: "Fortidsminder på Langeland", Langelands Museum)