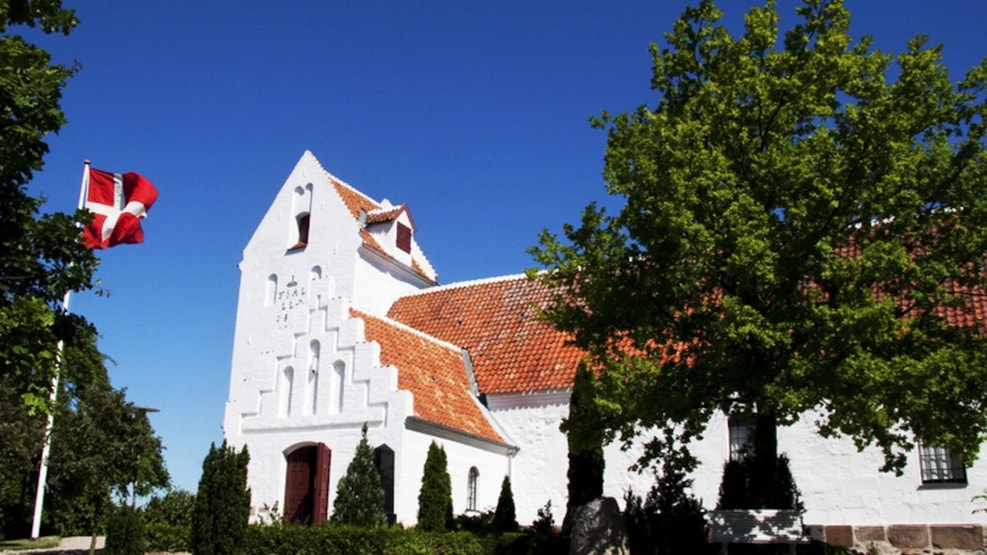 Longelse Church
Longelse Church sits on top of a low hill between Rudkøbing and Spodsbjerg, with a beautiful view over the Langelands Belt and, on a clear day, Lolland.
Histor
y
As many of the churches on Langeland, Longelse Church was built in the 13th century from large  field stones, with worked stone blocks at the corners. And again, like many other churches here, the porch and the church tower were added at a later date. During the renaissance the tower was rebuilt and vaulting was added to the ceilings. The tower underwent further restoration in 1830.
Decorations
A interesting bas-relief stone block, picturing a man carrying a cross, can be seen in the church. The altarpiece is a fine example of Renaissance carving and features representations of the four evangelists and the four virtues.