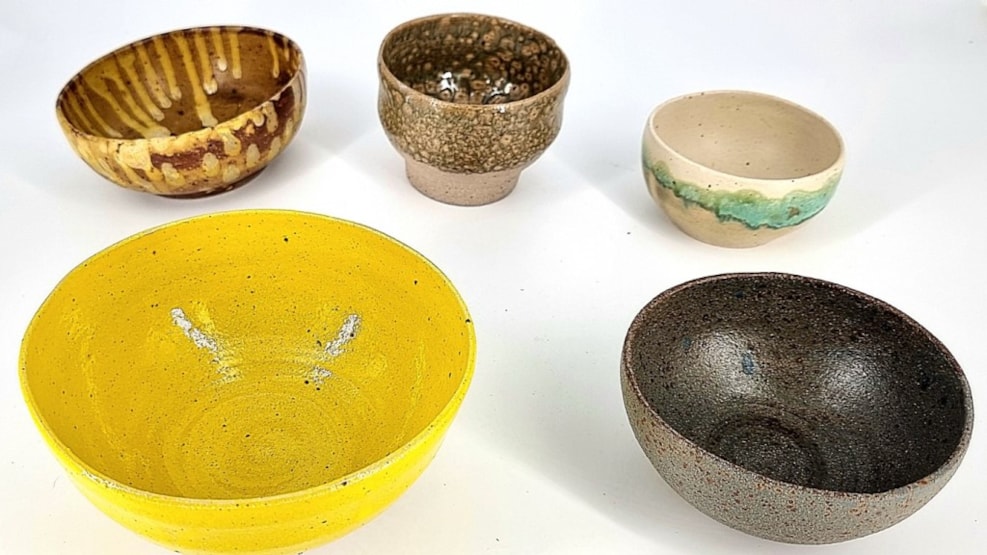 Lotte Kibsgaard Ceramics
Lotte Kibsgaard mostly works with stoneware and she has a very playful and experimental approach to clay.
The inspiration comes from the wild and beautiful nature on Langeland.
Hand made ceramic
Lotte is educated in Design and Anthropology. She makes big sculptures and loves sitting at her throwing wheel, throwing mugs, bowls, and other great ceramisc. All her ceramic is unique and has a raw and different expression – all glazes are Lotte's own mixes – for sure you will find a unique piece at Lottes place.
Lotte is almost always home so please stop by her place, enjoy the fab sea view and visit her boutique and workshop in her home. All 2nd sorting ceramic Lotte puts outside in her street shop which is open 24/7. 
Biography
Lotte Kibsgaard moved from Copenhagen to Langeland in 2020 with a dream of having her own ceramic workshop. The dream has been realized in the beautiful setting at the Sea on the street Halevejen 19, on the Ristinge peninsula.
Lotte Kibsgaard is a multi-artist and has a long creative past working as a costumier, painting big pictures, working for the television DR, making hats, styling bands, having shops selling ceramic and art craft in general. She is educated in Anthropology and has a big interest for the ritualistic ceramic used in ancient times around the world. Therefor her ceramic is inspired from ancient times and is different.
Visit Lotte Ceramic
You are welcome to visit Lotte's workshop and see her ceramic and textile designs. All 2nd sorting ceramic Lotte puts outside in her street shop which is open 24/7. 
If you dont have time to visit now, please go to www.LotteK-Design.com where you will see lots more ceramic at very fair prices.
If you need a place to sleep, Lotte rents out rooms from 300 DKK per night all year round.