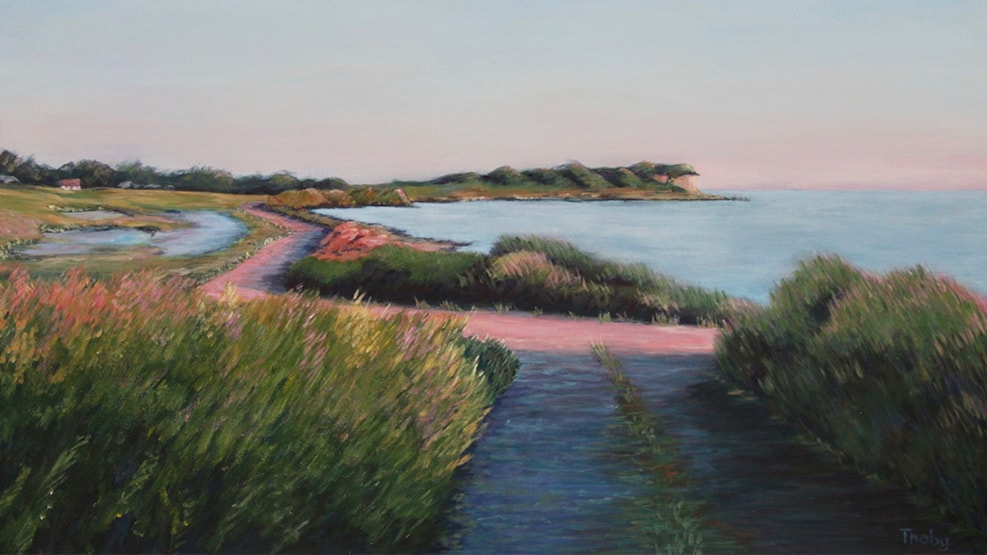 Marianne Thoby - artist
Marianne Thoby most often works with motifs taken hor her local surroundings - the sea, lighthouses and the light playing on the old fishermen's huts in Bagenkop.
Marianne Thoby (born 1955) lives close to the sea in Bagenkop, and has the beautiful landscape of South Langeland right on her doorstep. She is often focused on interpreting how light falls on the landscapes that surround her. She works in both naturalistic and abstract stylem but are always rooted in direct experience. Her painting are often started outdoors, before being finished off in her studio.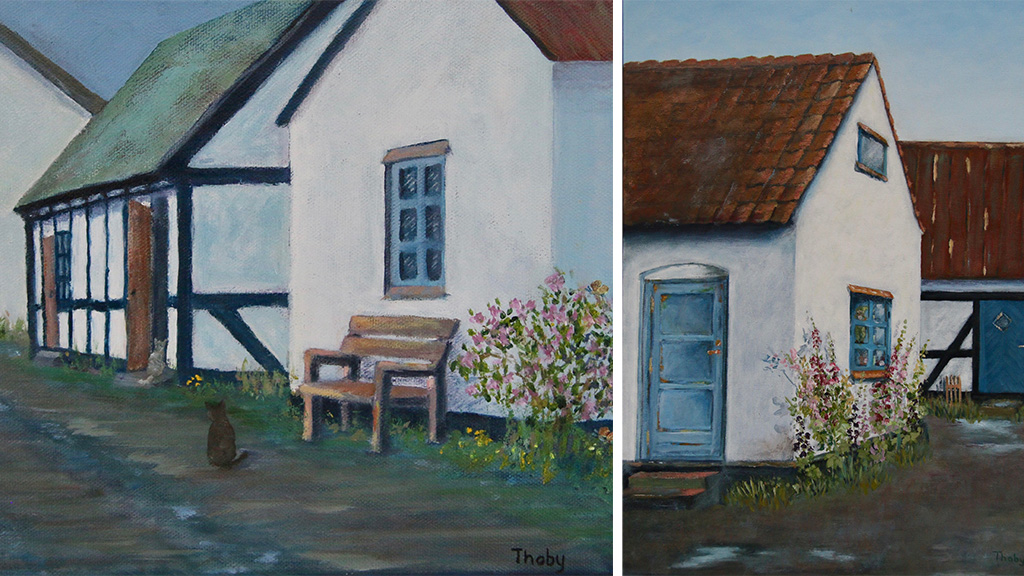 Marianne Thoby has an unusually fine ability to observe a scene and has an excellent sense of contrast and feel for the way colours interact with each other. Often this makes the viewer want to share the same experience, and strive to share the moment she captured on canvas. Her paintings rarely shout out loud, but they always express an intimate experience of nature.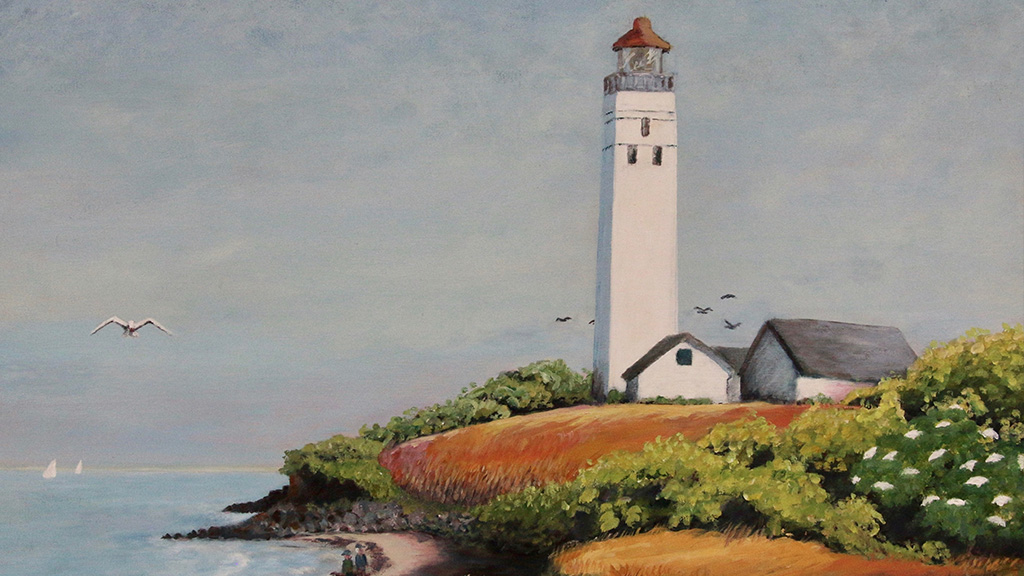 Biography
Marianne Thoby was born in 1955 in Nyborg and moved to Bagenkop in 1982. She has studied a range of different subjects, but is a self-taught artist. Marianne paints together with the "Skovsgård painters" and has subsequently exhibited at Skovsgård. Over the years she has also exhibited at Bagenkop Kunsthal, libraries and music- and cultural days etc. 
Visit Marianne
It is possible to Marianne Thoby by arrangement, you can contact her at (+45) 20 29 80 20.