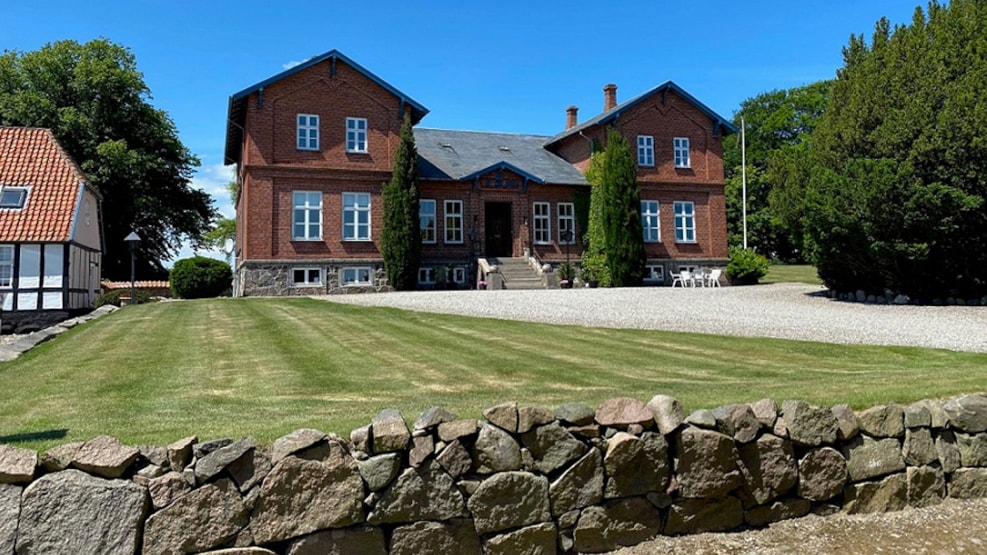 Møllegaard Manor
Møllegaard, located in the middle of Langeland, was constructed in 1880. No public access.
The main building of the manor, built-in 1880, was designed by the architect H. Hagemann and likely replaced an older half-timbered main building.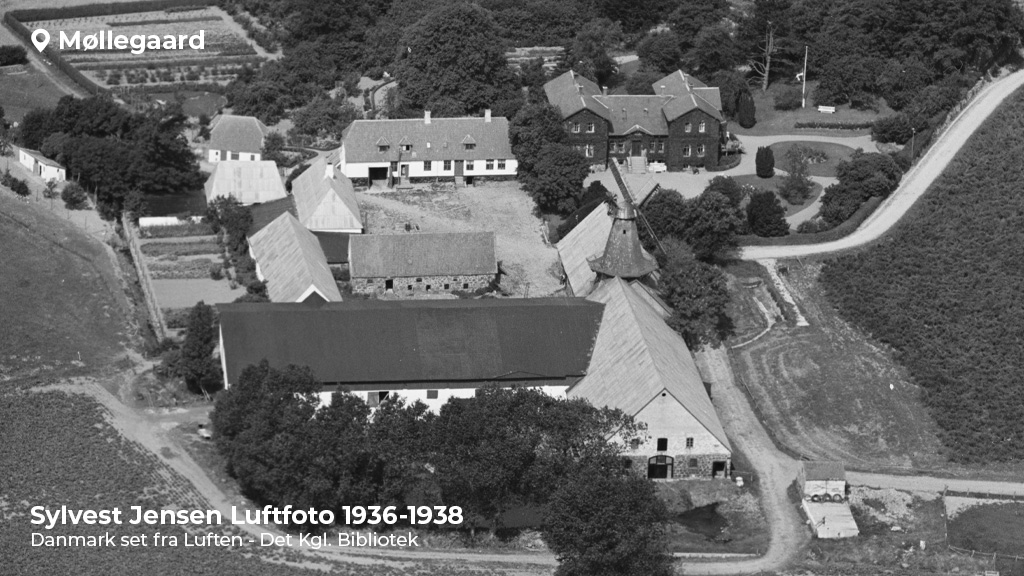 A half-timbered residential building from 1810 is situated southwest of the main building.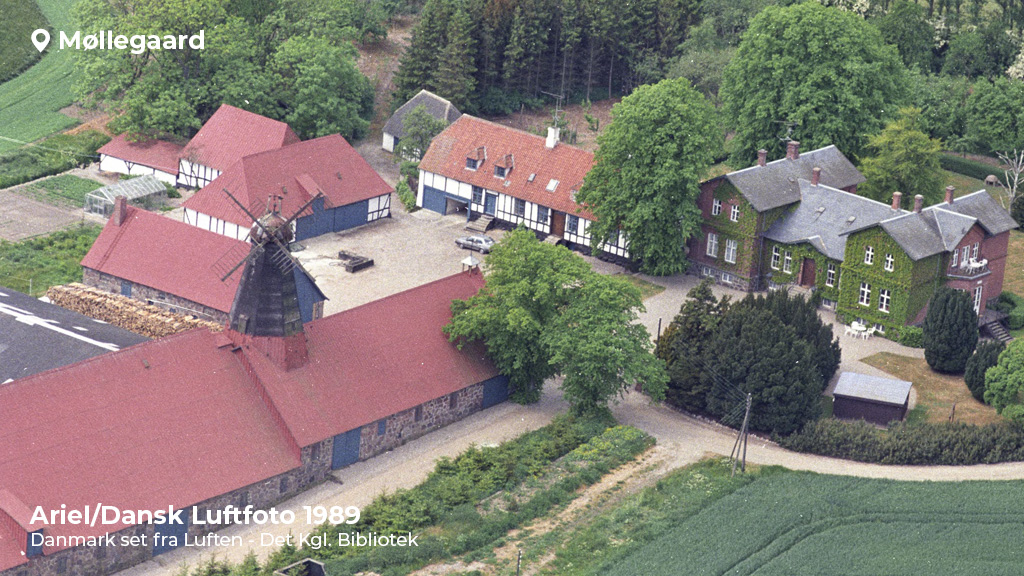 Further to the southeast, the actual farm buildings are located, constructed partly with fieldstone, half-timbering, and solid walls. A Dutch windmill previously stood on the roof of the eastern wing.
The public does not have access to Møllegaard..
Read more (in Danish) about Møllegaard's ownership history, servants, buildings, and cultural environment at danskeherregaarde.dk
Source: Dansk Center for Herregårdsforskning