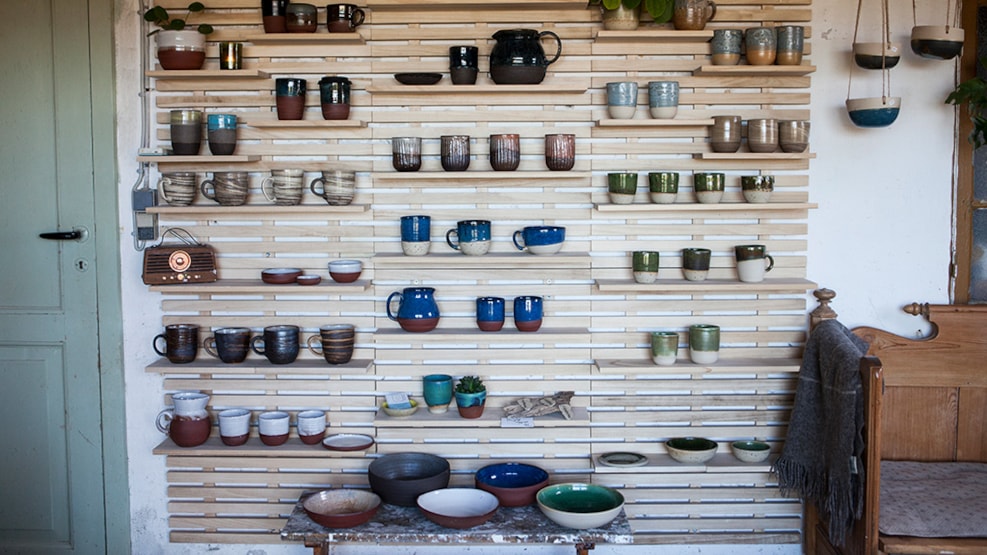 No Stress Pottery - keramikværksted på Strynø
A 'hyggeligt' little ceramics studio with an organic approach to form and colour
The little ceramic workshop on Strynø
At Husmandsvejen 4 you can find the 'hyggeligt' little ceramics studio No Stress Pottery.
The workshop produces cups, mugs and bowls in stoneware - everyday items that can bring joy and give a feeling of self-indulgence to a busy lifestyle.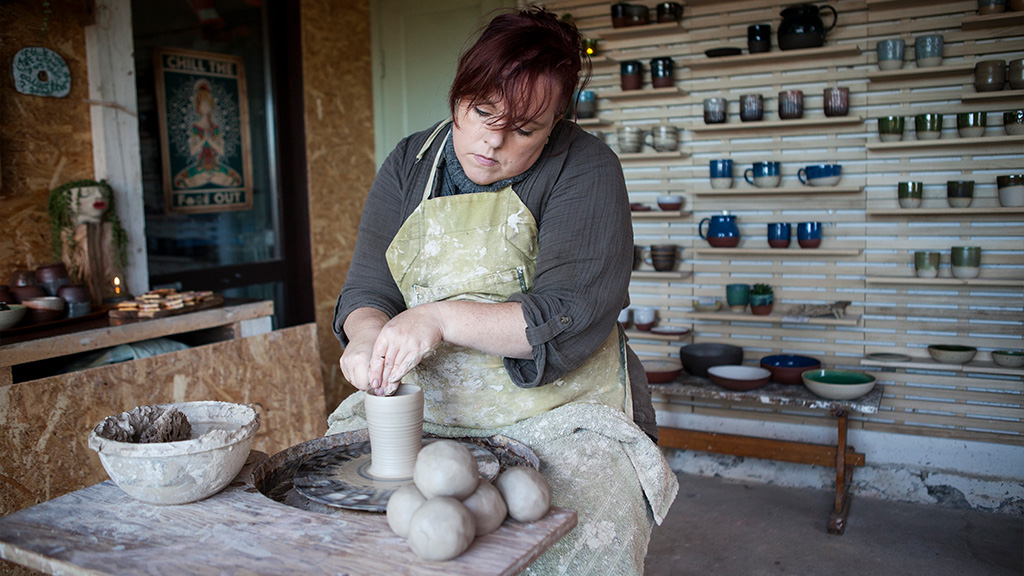 Immersed in ceramics
The workshop is named 'No Stress Pottery' because it is impossible to be stressed when you are immersed in the world of pottery. And if you do begin to feel stressed here, you just need to look out of the window and take in the beautiful view over the fields and the waters of the South Funen Archipelago.