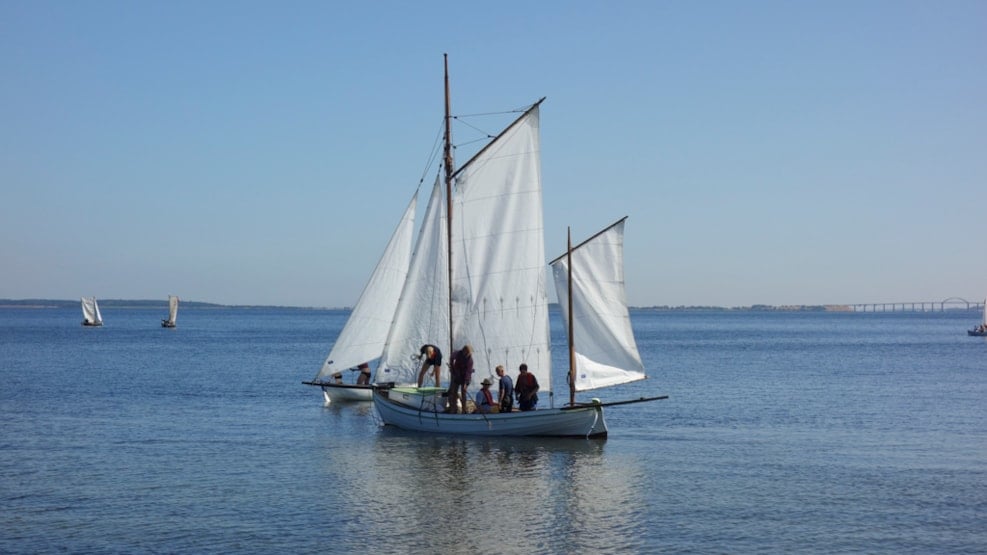 Rent a dinghy on Strynø - smakkecenter
If you have never sailed with a sail before as a responsible boat driver, get a few hours of instruction in one of the Archipelago's Øhavets Smakke- og Naturcenters dinghies, and then sail as captain on your own boat.
The Smakkejolle (dinghy) an authentic experience
The Smakkejolle is historically native to the South Funen archipelago, so you are guaranteed an authentic experience.
Top security
The area we sail in is shallow and coastal. All boats are equipped with approved safety equipment and all students are wearing life jackets.
If you have no sailing experience, you can only rent the dinghies after thorough training and approval by our instructor.

Choose for yourself how long you want to rent
There is the possibility of ½ days, whole days and several days.