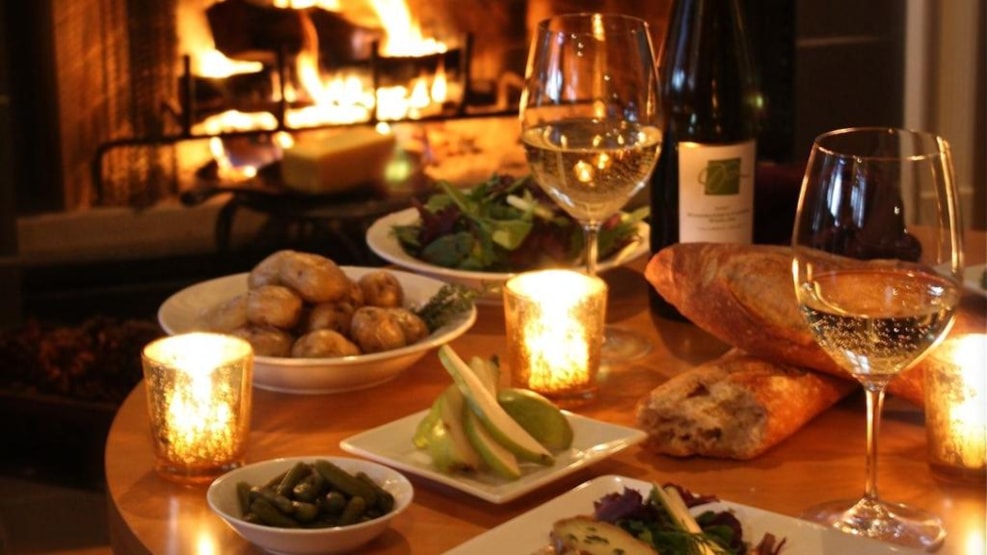 Restaurant Skrøbelev Gods
The menus are composed of seasonal fresh ingredients and best specialties.
Welcome to Skrøbelev Gods
The estate is situated on Langeland - only 3 km from Rudkøbing.
Skrøbelev Gods is today considered, as a preservation value in terms of expertise, and it is a historical gem where guests are given high priority and are provided a good and professional service, we can also guarantee you a wonderful special class experience.
A visit to Skrøbelev Gods is like turning time back hundreds of years back.
Immediately after arriving, you will begin to feel the lovely and cozy atmosphere with the historic buildings, newly renovated over several years and to a high standard. Of course you are also welcome to attend your interesting guided tour late in the afternoon before going to the restaurant.
Fine Tasty dishes - and at Langeland prices
Godset's restaurant is called "Knights Hall" in daily terms and it has impressive chandeliers
as well as open fireplace at both ends. The frames are thus set for a pleasant evening with family and friends or a relaxing evening
for two. A good gourmet dinner and good service are at the core of Skrøbelev Gods, the menus are composed of seasonal fresh ingredients and best specialties. Vegetables are always handled by good local producers, and the food and ingredients are high quality and always served with a smile on the lip and a friendly note. Kildegaarden, known for delivering some of the best Danish meat cattle, is also used in the kitchen.
  
In the restaurant you can get up to five tasty dishes and good wines, including wines that the landlord has imported from Australia, Italy, Spain, Chile and France. After dinner you are welcome to have a cup of coffee and good French cognac in the relaxing chesterfield furniture in front of the crackling fireplace or maybe it may tempt to sit in the cargo wine cellar with adjoining fireplace.
Please book a table at 62514531
We look forward to seeing you