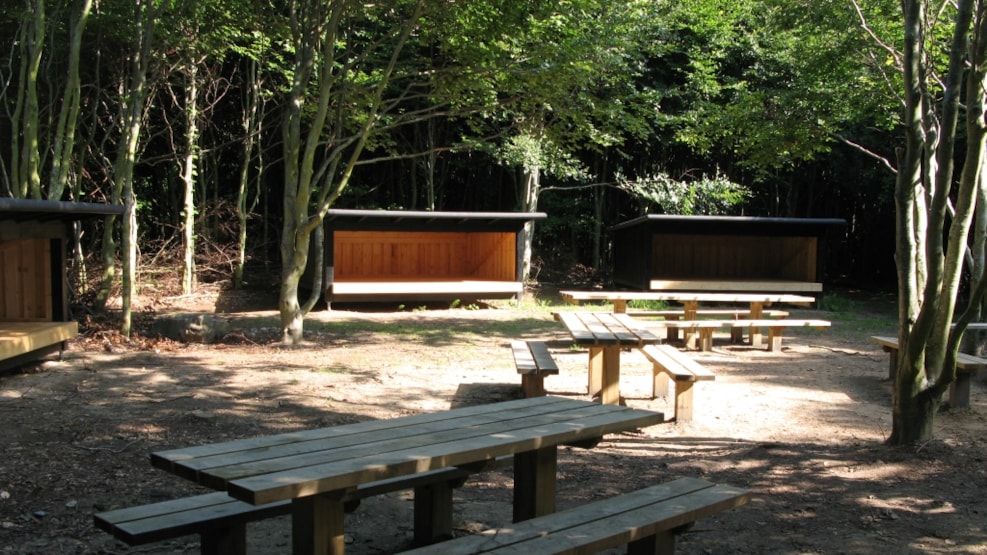 Shelter Gulstav - South Langeland
Nice shelter in the woods next to the wild horses.
A large shelter with room for my 24 people. At the shelter space, there are 4 shelters, with space for about 6 adults in each, a campfire with barbecue grills and benches, 3 tables and benches. The shelters are designed for larger groups. Individuals and small groups are welcome, but may only stay two nights in a row.