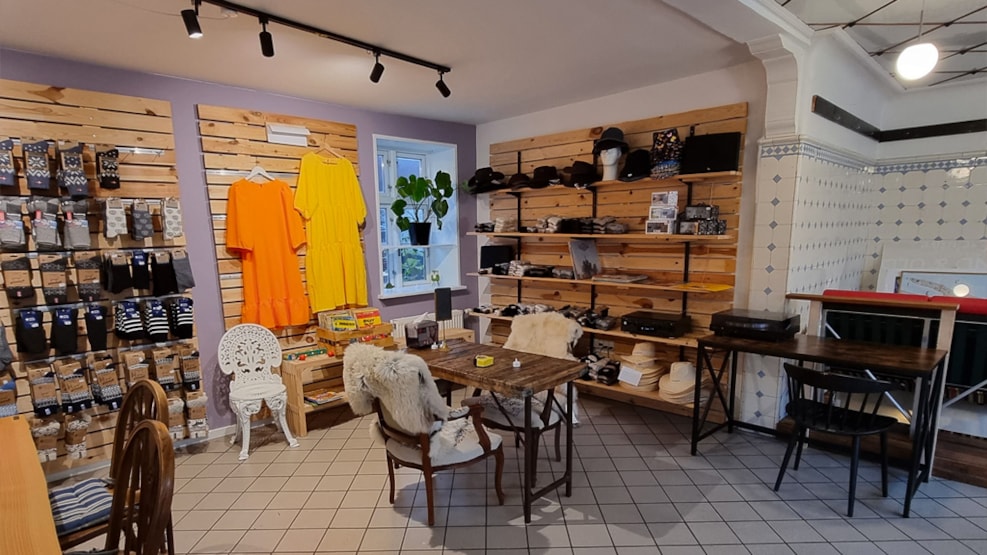 Skind og Uld Rudkøbing
Kvalitets lammeskind - Varme og velvære
Rudkøbing, the charming market town on the idyllic island of Langeland, offers more than picturesque streets, exciting shops, and beautiful nature. At Østergade 54, you can take a break and relax with a good cup of coffee while listening to the café's record player.
"Hygge," a concept deeply rooted in Danish culture, is no exception in Rudkøbing. Café Gensyn strives to create a cozy atmosphere where people can unwind, enjoy the moment, and feel at home. Whether you're sitting by the window observing the city's life or engaging in conversation with friends over a cup of coffee, Gensyn is the place where coziness and togetherness take center stage.
Warm lambskins and wool products
Gensyn offers organically tanned Icelandic lambskins with 15-20 cm long fine hairs in shades of gray, brown, black, and white.
English lambskins in golden, gray, brown, and white shades are also an exceptionally attractive choice, at a very reasonable price that everyone can afford.
Of course, you cannot ignore Gotland sheepskins. These beautiful animals with their shiny gray curls are definitely the "heavyweight" in the world of lambskins. The Rolls Royce of lambskins, and the price reflects that... but in return, you get a skin that can last for many years and is typically tanned to be washable.
Medically tanned skins are also a growing part of our lambskin collection. These are the ones we recommend as lambskins for babies, horses, and as a good choice for those who struggle to stay warm and maintain proper circulation.