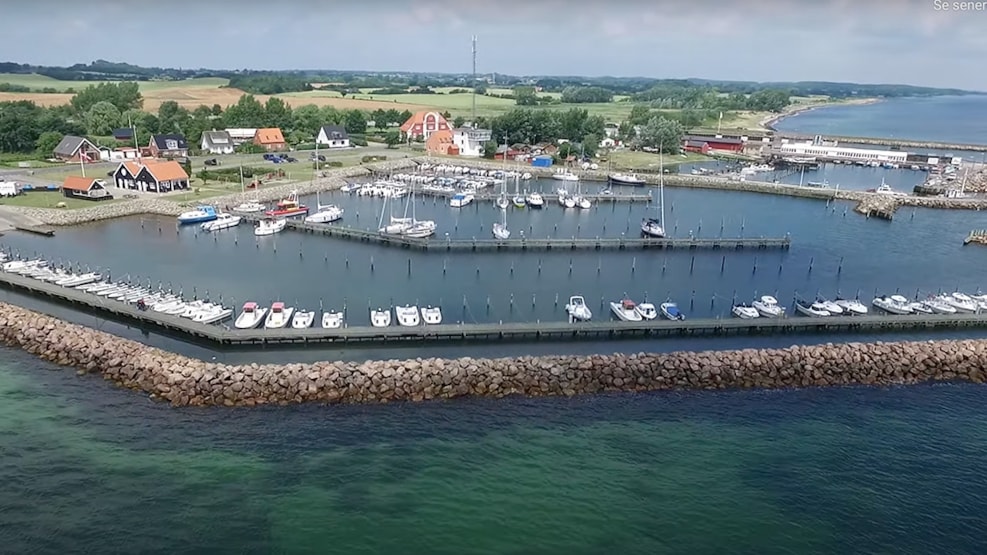 Spodsbjerg Tourist Harbour
Langeland's only east facing yacht harbour is only a few minutes sailing away from one of Denmarks best fishing grounds.
Spodsbjerg Tourist Harbour has 180 berths and offers visiting sailors great facilities, all in an district that shows Denmark at its very best.
The harbour is not just for yachtsmen, it is also ideal for anglers as some of Denmark's best fishing grounds. It is also possible to hire boats here.
The harbour was inaugurated in the early summer of 1994 when Jens Pedersen was appointed Harbour Master. Jens was born and raised in Spodsbjerg. Jens spent 13 years working as a fisherman, sailing out from Spodsbjerg's fishing port, which means he knows the waters of the Langeland's Belt better than his own back yard.
Spodsbjerg Tourist Harbour lies just to the south of the fishing port and the Tars ferry terminal. It is possible to buy fresh fish in the fishing port.
Bicycle hire is available, but remember to reserve your bike in good time.
Facilities
Toilets and showers are available in the harbour buildings. There is also a small kitchen for visiting sailors with a washing machine, tumble dryer, fridges and freezer service.
Near the harbour there is a grill area and a playground for the youngest members of the family.
Boats can tank up diesel fuel in the harbour and there is a boat ramp for launching dinghies.
Depths:
The water has a depth of 3.5m by the cutter-jetty and in the outer harbour. The remaining parts of the harbour has a depth of 3m.