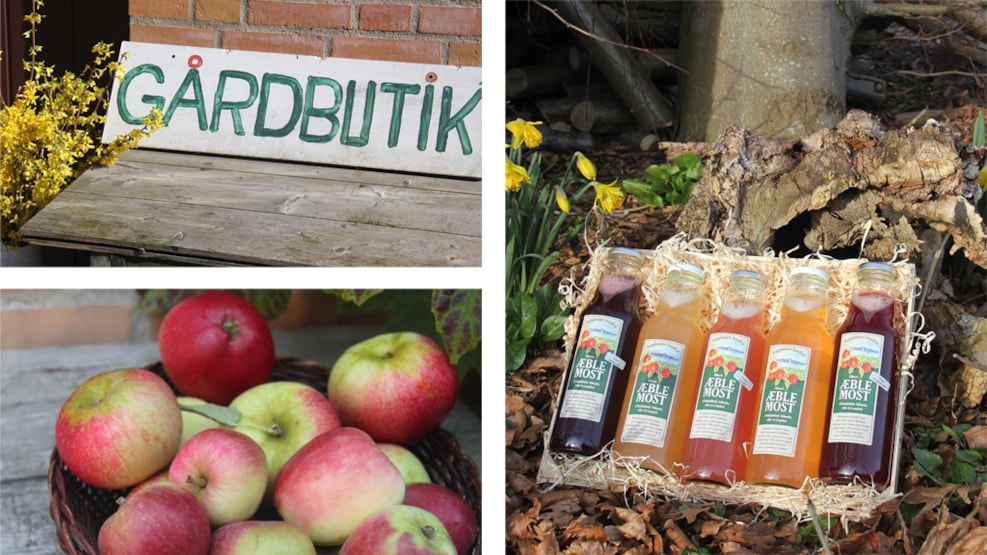 Strandlyst Farm Shop
The ancestral farm "Strandlyst" is managed by Kristoffer Lollesgaard, who represents the 5th generation on the farm north of Rudkøbing.
The fruit orchard "Strandlyst" is beautifully situated by the water with a view of the Langeland Bridge. Its coastal location provides the perfect climate for cultivating fruit.
Quality is of the utmost importance, and all the fruit grown on the farm is handpicked for consumption.
Strandlyst is open year-round, and from July to April, you can purchase sweet cherries, plums, apples, and pears in the farm shop during the season.
Throughout the year, they sell cold-pressed apple juice, cider, honey, jams, and other products.
Leading up to Christmas, they offer decorative greens, Christmas trees, and gift boxes for sale.