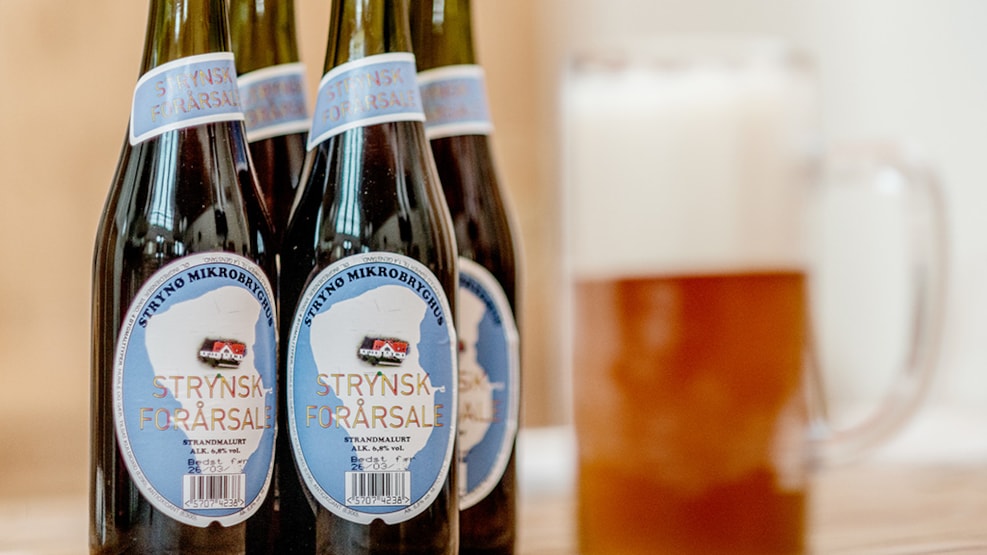 Strynø Mikrobryghus
Egenproduktion på lokale råvarer.
Strynø Gl. Mejeri har eget mikrobryghus der forsøger at have fire forskellige øl på haven.

De faste øl i sortimentet er:
Den sorte Stout
Humlebien
Pale ale
En vigtig ingrediens er lokale råvarer - eksempelvis humle og honning.
Torben og Kirsten har siden 1997 drevet Strynø Gl. Mejeri.
Torben blev Brygmester i 2014 og brygger bla. to forskellige ales, der kun kan nydes på øen. De første to øl blev kaldt "Humlebien" og "Den Sorte". De brygges stadig og nu er der tilføjet en Pale Ale.
Øllet kan kun købes på Strynø Gl. Mejeri, men kan nydes til et måltid på spisestedet i det gamle mejeri.