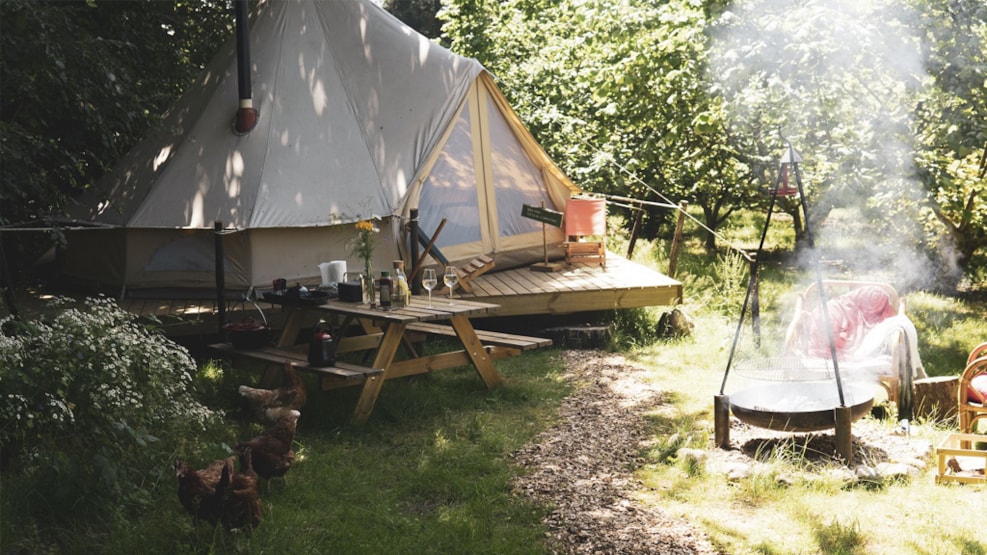 Tiki Camp - Denmark's first 'Glampsite'
Tiki Camp was founded in 2018 by Tirza and Nicki and was Denmark's very first 'glampsite'
The concept behind Tiki Camp goes much deeper than just luxury and comfort. At Tiki Camp you will experience a unique, warm, playful and personal atmosphere, with an eye for quality, detail and our environment.

We are here for nature lovers and memory makers. For those who love the camping vibe, but are looking for little more luxury and a dash of Danish "hygge". A stay at Tiki Camp means giving yourself time to enjoy the simple things of life, cooking together and eating outdoors, being free to explore, sitting around a campfire, making music, reading books or just listening to birdsong or a crackling fire.

Tiki Camp is not just about 'glamping'. It's about connecting with yourself, each other and with nature. That's Hygge.
Bike Friends - A helping hand on your cycling holiday
Tiki Camp is a BIKE FRIEND.

As a minimum, Bike Friends give you the opportunity to:
Pump up your tyres
Borrow a puncture repair kit
Fill your water bottle
Use the toilet (or direct you to the nearest one)
At Tiki Camp you can also buy snacks and refreshments