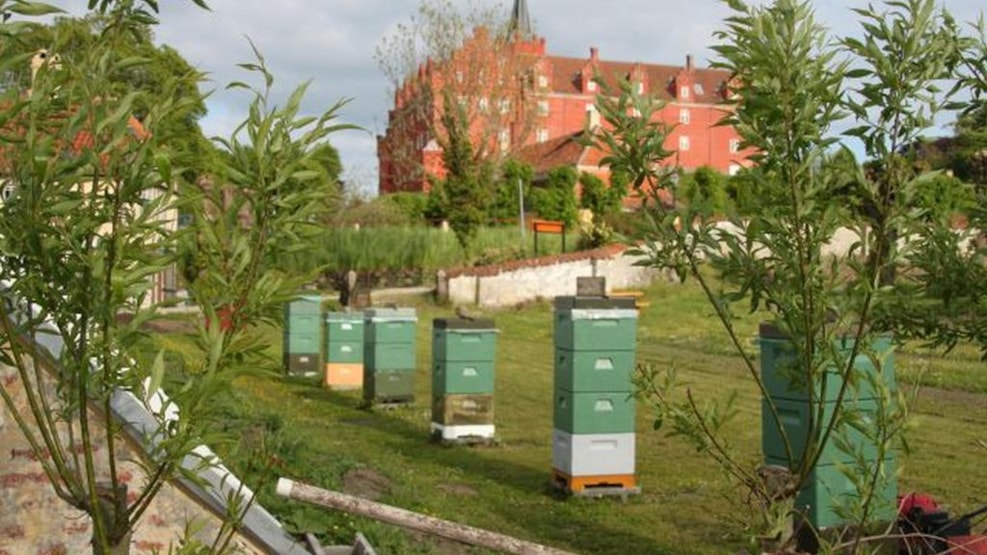 Visitor Apiary - Langeland Beekeeping Association
Experience the beautiful visitor farm
Get close to the bees
In Besøgsbigården in Tranekær just opposite the castle, you have the opportunity to see an exhibition about the bees' fantastic lives. On posters and videos you can find out about the lives of bees. One of the hives is connected to a microphone so you can hear what they are talking about in the hive. Around the exhibition pavilion is a newly laid out Bee- and Insect-friendly garden, approx. 600 bee-friendly perennials are planted, information about the names of the plants is posted, and the opportunity to see a picture of the plant in bloom. Different types of insect hotels are placed for inspiration in your own garden.
Toss your own honey
If you want to sling your own honey, a guided tour wearing a contribution can be ordered on the website www.LLBF.dk under the menu webshop.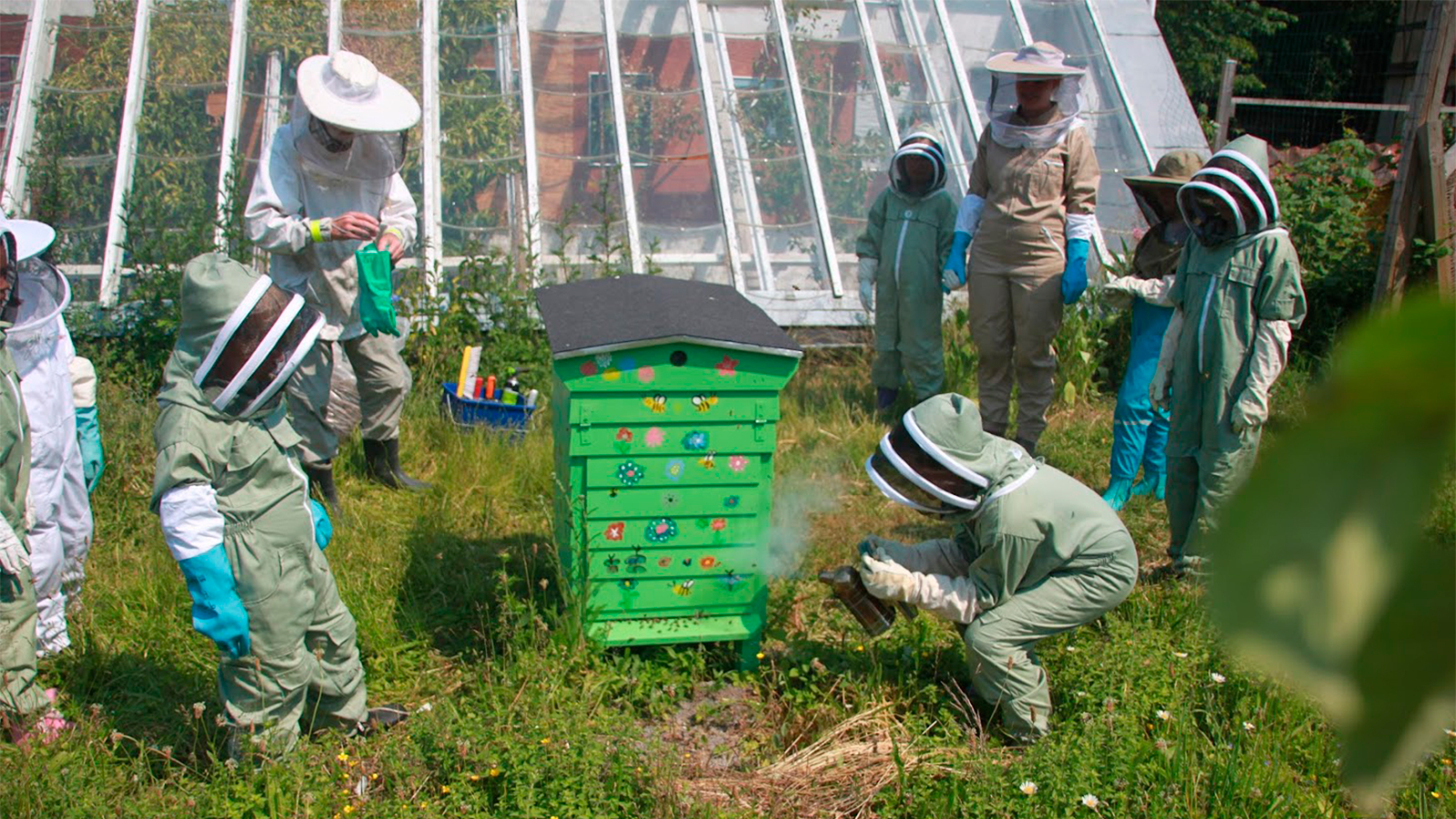 The Association
Langeland Beekeeping Association is a voluntary association that works for the promotion of beekeeping.
The association wishes to spread knowledge about keeping bees and how important the bees are for us humans.
You can experience the beautiful visitor farm in Tranekær, Slotsgade 95 and learn more about their marvelous world in the visitor pavilion.
During the summer, the association holds honey days where the whole family can experience the harvest of honey, and have a glass honey to bring home.
See our website www.LLBF.dk for more info
Parking
It is recommended to use the car park on Botofte Strandvej and use the footpath on the lawn in front of the castle.