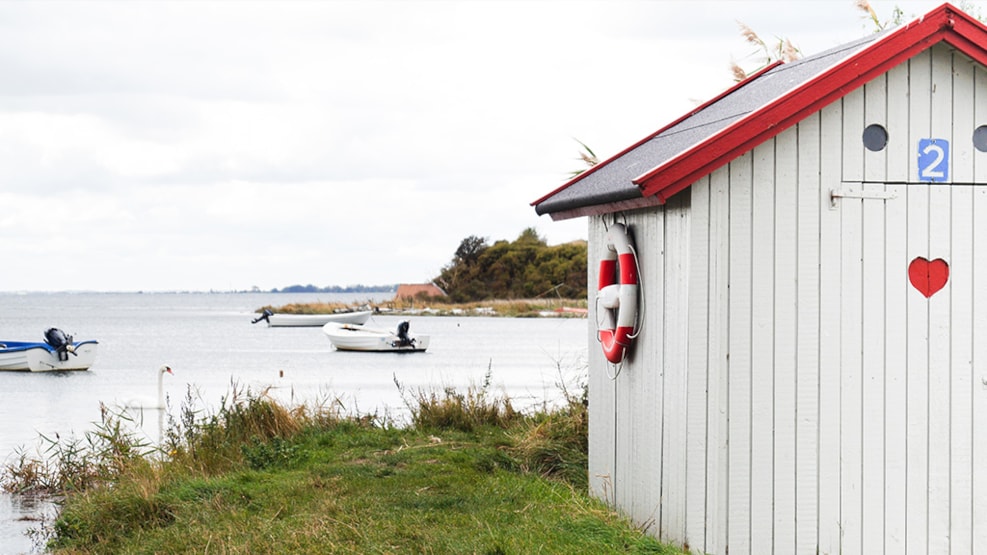 Walk Around Langeland - Etape 5 - 15 km - Lindelse - Rudkøbing
Stage 5 follows narrow country roads north through Herslev and the west via Augløkkevej and Klæsøvej to the dingy harbour on Lindelse Nor, along the dyke at Henninge Nor and then join the Archipelago Trail to Rudkøbing.
Stage 5 of Langeland Round begins at Lindelse church and follows the narrow country roads of Herslevvej and Augløkkevej to the main road between Bagenkop  - Rudkøbing, which you follow for around 100 meters.
Turn west and walk down Klæsøvej until you reach the small Klæsø Harbour. From here follow the coast around Lindelse Nor. Take care when approaching the dyke between Lindelse Nor and Henninge Nor, as the shoreline here can be very marshy and you risk sinking into the mud. It is best to keep to the east side of the reeds beds and follow the field marginsand find a narrow footpath north to the dyke. Continue long the top of the dyke and afterwards follow the Archipelago Trail (Øhavsstien) - the 220km long distance footpath around The South Fyn Archipelago- to Rudkøbing, Langeland's capital.
Stage 5 ends in Rudkøbing, Langeland's biggest town which offers a wide range of accommodation, shopping and dining. If you follow the Archipelago Trail under the Langeland's bridge, you will be ready to start stage 6.