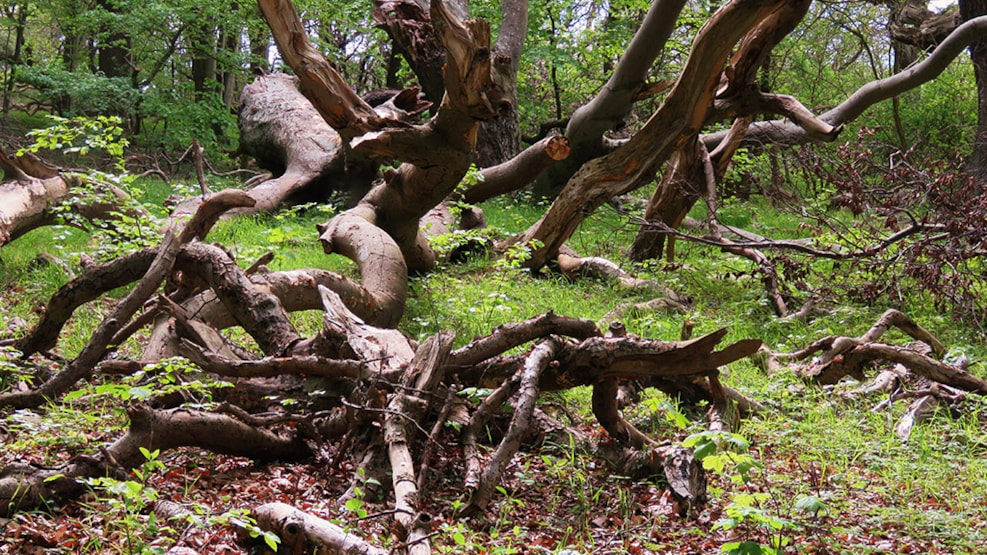 Walk Around Langeland - Etape 8 - 13 km - Lohals - Snøde Strandvej
You walk north from Lohals passing the fairytale "Trolls Forest" around the north tip of Langeland with its fine view of the Great Belt Bridge.
Two lighthouse light the way along this stretch - the somewhat modest Frankeklint Lighthouse on the west coast and the more impressive Hou Lighthouse on the east coast.
Stage 8 of Langeland Round starts at the Harbourmasters Office in Lohals. You walk north around the north tip of Langeland along the beach, first along the margins of a couple of woodlands, then right up at the top of the island, past a district with fine, old summerhouses.
Walking on sandy beaches and along the top of dykes, you pass two lighthouses along the way: Frankeklint Lighthouse and Hou Lighthouse.
Stage 8 ends where the road Snøde Strandvej meets the coast.