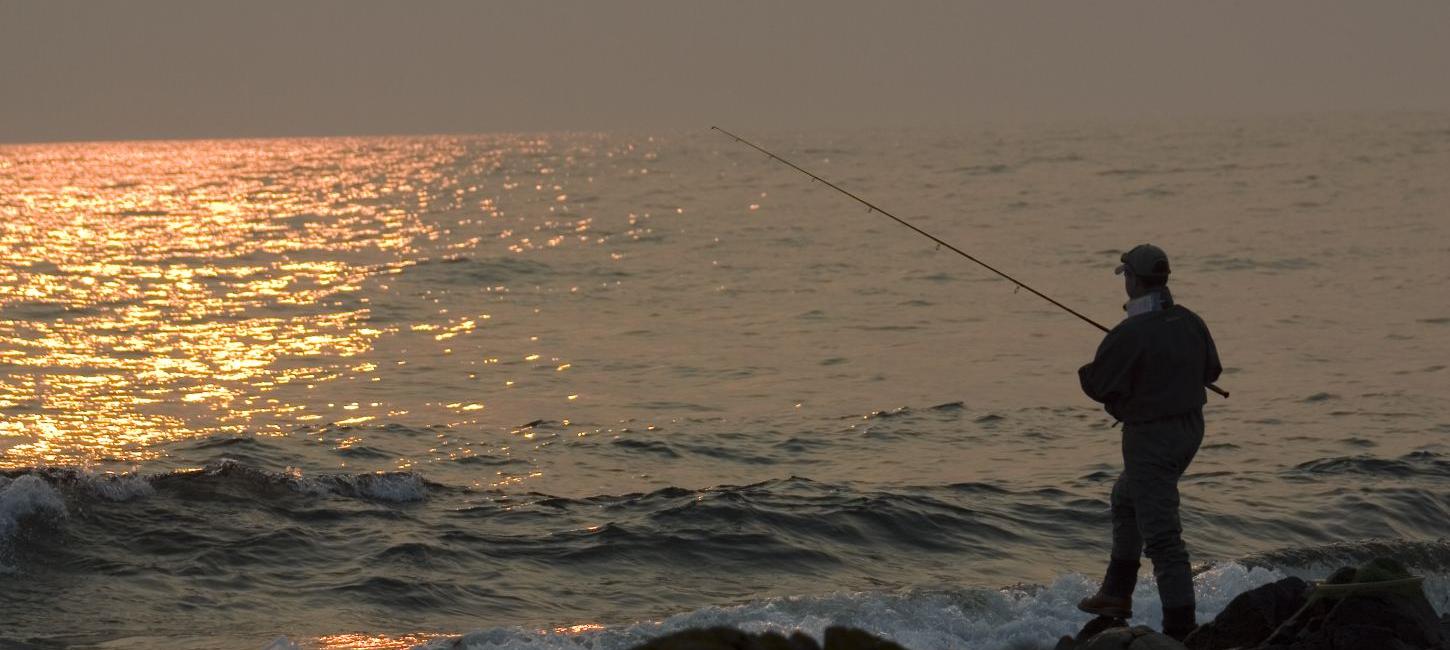 Fishing License and Regulations
Remember to bring your statutory fishing license when fishing with rod and line.
Always remember your fishing license
If you are between 18 and 65 years of age you must be in possession of a statutory fishing licence  before going sports fishing in Denmark.
The money raised by sales of fishing licenses goes to releasing fish, rivers and stream restoration projects and research. You can purchase your fishing license at: www.fisketegn.dk.

Minimum size limits
It is well worth being familiar with the minimum size limits for fish, for example 40cm for sea trout, 25cm for plaice and 35cm for cod. If you catch a fish below the minimum size limit you must immediately release it as carefully as possible. Make sure your hands are wet before touching a fish, this helps protect the fish's protective layer of mucus. It is a good idea to always have a pair of forceps close at hand, so you can unhook the fish as quickly as possible. You can find a table showing minimum size limits on the Danish Farming and Fishing Ministry's website (In Danish).

Closed Season
In Denmark a number of species of sea-fish are subject to closed-seasons, during which you must release any of these fish you catch. You can find can find details of the closed-season here. 

Access to the coast
Park your car in one of the parking places shown, never park of private land.

You can walk along the coast at all times of day, but please respect private property by keeping a distance of min. 50m from beach houses etc.

Wading in shallow water is allowed at all times - also off privately owned beaches.

Camping in a tent on the beach is not allowed, however if you have a sleeping bag you may sleep under the open sky.

Camping is only allowed on privately owned land (including privately owned woods) if you have obtained permission from the landowner.

On public land you can sleep-out overnight with a thermal mat and sleeping bag or in a hammock . You can use a waterproof tarpaulin , as long as it does not come to resemble the character of a tent.

Ou can find a map showing the location of primitive campsites on

www.udinaturen.dk

(In Danish)

or here on this website.

Alway take you refuse home with you - or use one of the local rubbish bins.