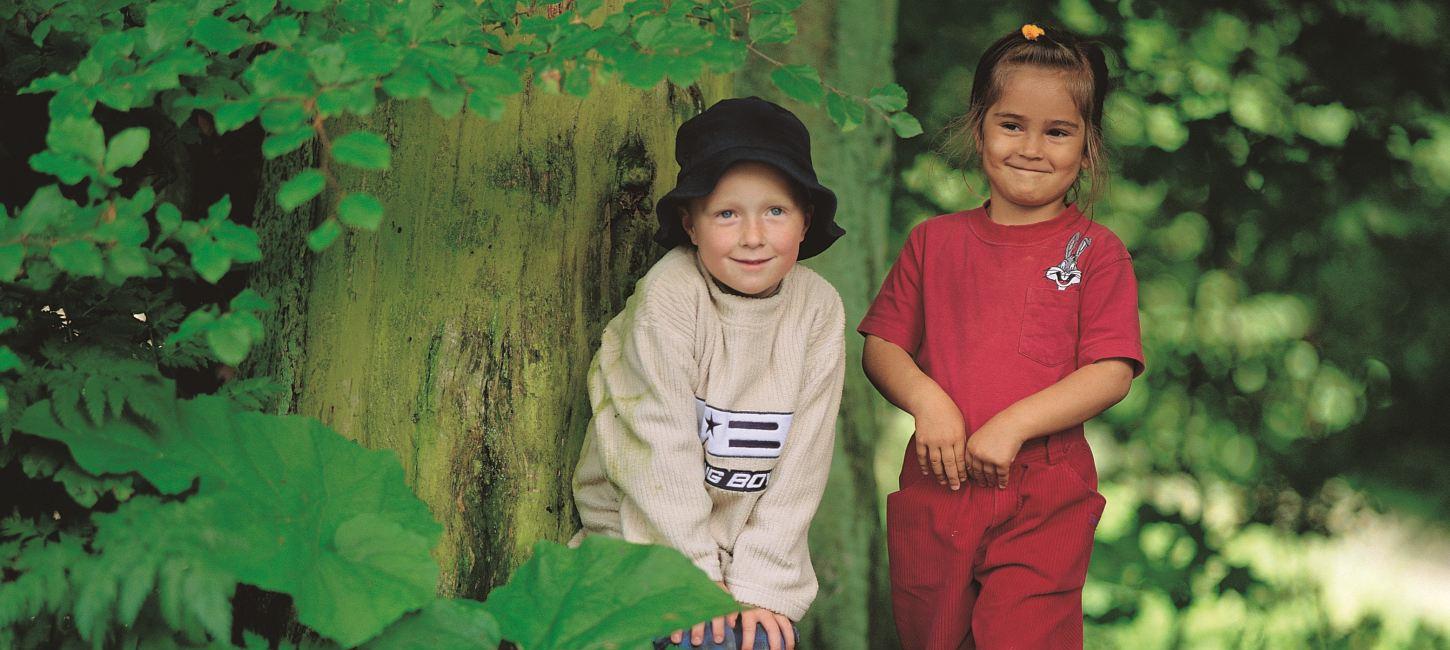 Nature is the biggest playground
In nature there are many plants and flowers that smell lovely. Try and gather some and dry them for scented bags. To dry them, remove the leaves from the stems and put the heads of the flowers close together in a hemisphere. Tie the stems together with twine – and hang the bouquet upside down in a dark and airy place. Watch what happens if you put a blue flower, e.g. a violet or a bellflower, on an anthill, the flower suddenly changes colour when the worker ants defend the hill by spraying ant acid on it. But be careful not to destroy the anthill, it has taken the ants many hours to build it. At the beach you can find a lot of items to make fun things of. Try gathering seashells, tie them on strings and hang them up as a nice wind chime. When it moves in the wind, you can hear "the sound of the beach"
Rasmus Lump's ship
In Bagenkop's harbour you can jump onboard MARY – Rasmus Lump's ship. Here, as Rasmus Lump and his friends, you can explore life in the sea. You can catch crabs in abundance and see whose crab will walk the plank first. Remember a fishing net and a bucket.
It is too much fun
Whether you already know how to play soccer or not, soccer golf is fun, and you can compete with both mom, dad, siblings or grandparents. The same goes for disc golf, where you "play" with a Frisbee instead of a football. How about driving a segway on a 17.000 square meter track or visit a farm where you can get close to the calves. On the last Sunday in August the day of the archipelago takes place, here you can explore what a fish contains, bake pancakes, try the donkey coach and much more. 
Kiss the frog
On Skovsgaard Mansion and on Øhavets Smakke and naturecenter is an activity centre "Kiss the Frog", where the entire family can get a lot of fun and different experiences in nature. On Skovsgaard, for instance, you can try to make wild meatballs out of weed, go GPS sightseeing in Denmark's history, explore the water hole or record the voices of birds. 
Children's days at the Fort
Have you ever tried to drive in a military truck? At the Langeland's Fort there are children's days every summer. Here you get to ride on the back of a military truck, challenge yourself or your sister/brother at the military obstacle track with both a balance beam, crawl wire and midstream and finish it off with baking twisting bread by the bonfire.