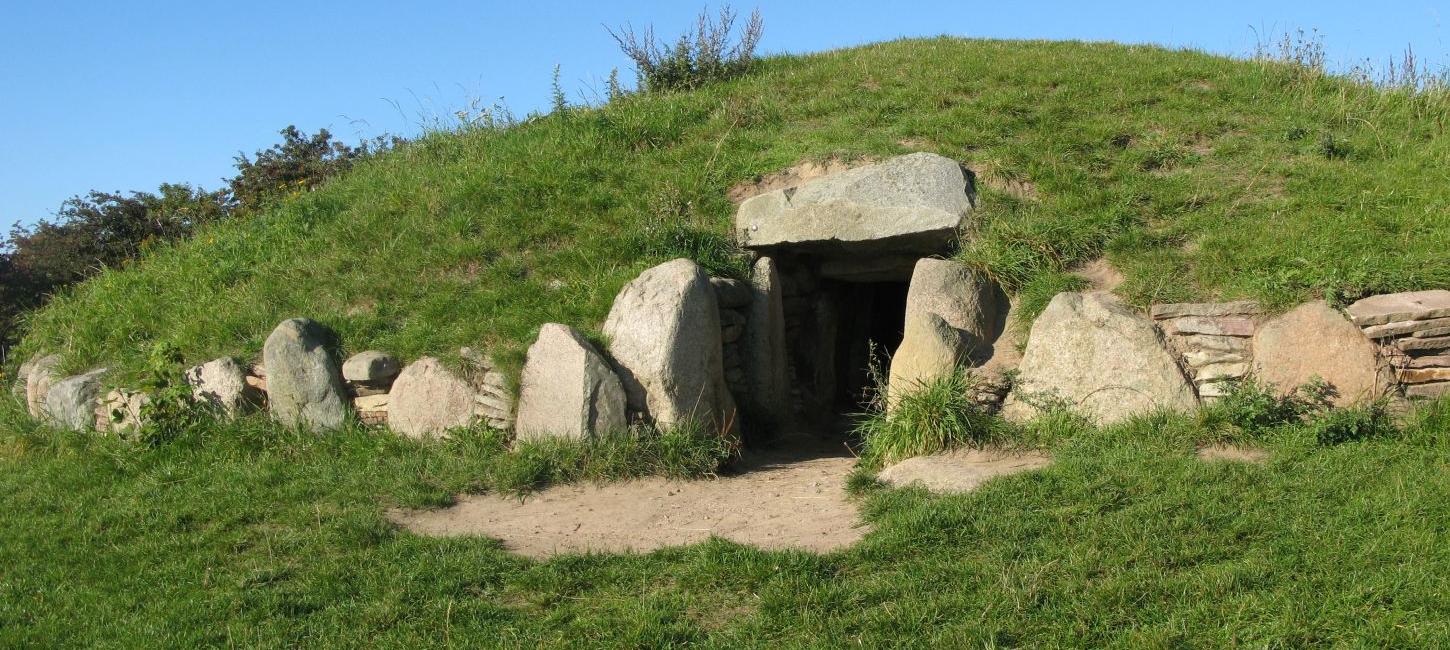 Prehistoric Monuments
Photo:
Langeland Turistbureau
Explore our history and visit the many stone dolmens, burial chambers and mounds. You´ll find ancient monuments all over our islands - some are accessible others have not yet been explored.
De toner frem ved vejen eller gør sig stilfærdigt bemærket ved det lille seværdighedsskilt Andreaskorset. Giv dig tid til at tænke, hvad det her drejer sig om. Det er ruinen af en fortidig gravplads du står i - et helligt sted - hvor stenalderfolket begravede deres døde.
Hvis du vil læse mere om Langelands fortidsminder, vil vi anbefale dig at købe bogen "Fortidsminder på Langeland" skrevet af Morten Gaustad og udgivet af Langeland Museum.